Investment in Dubai's hotel sector to grow beyond 2020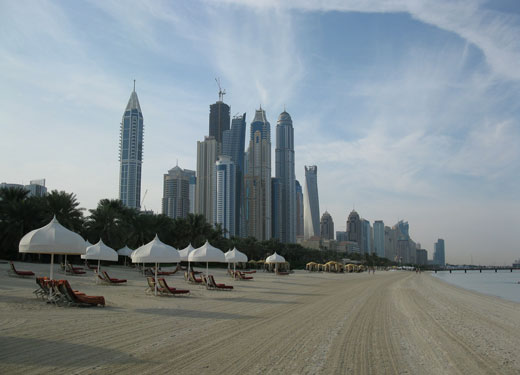 Dubai's hotel sector will continue to attract strong interest from international investors beyond 2020, according to a new report published by KPMG and International Hospitality Consulting Group (INHOCO).
The report predicts the sector will continue to expand strongly on the back of ongoing investment in medical tourism as well as new tourist attractions in the emirate, including theme parks.
The report predicted Dubai was well placed to benefit from growing demand for theme park tourism, thanks to its strategic location between East and West and the fact it is the only major theme park destination between Paris and Singapore.
Dubai's ongoing investments in creating a viable medical tourism sector were also benefitting the hospitality industry. New initiatives, such as the online Dubai Portal for Health Tourism (DXH), were enabling clients to book packages to Dubai that included healthcare procedures and accommodation stays.
"All signs point towards a maturing hospitality sector, yet there is potential for further growth," commented Sidharth Mehta, partner and head of building construction and real estate at KPMG Lower Gulf, in a statement published by Gulf News.
"To maximise growth, both owners and operators need to address challenges, such as the rise of third-party agencies, technological disruption, changes in the regulatory environment, pricing and costs. Investors will also need to focus their efforts on creating synergies and planning for the long term."
Dubai Parks & Resorts, Dubai's largest integrated theme park destination is home to a range of attractions including Legoland Dubai, Bollywood Parks Dubai and Motiongate Dubai. The park has proven a hit with international visitors since its opening in 2016.
Meanwhile, Six Flags Dubai – the largest Six Flags theme park to be built outside the United States – is currently under construction in Dubailand and is scheduled to open in 2019.