Indonesia becomes first SE Asian nation to sign up to Expo 2020 Dubai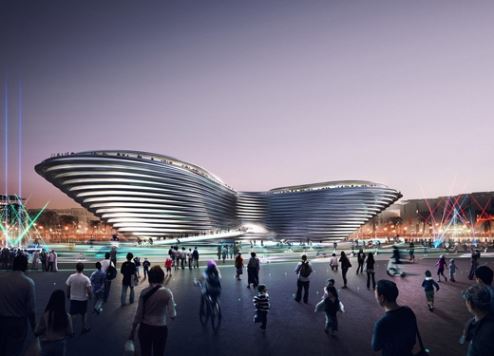 Indonesia has confirmed its participation at Expo 2020 Dubai.
It's the first Southeast Asian nation to publicly confirm its commitment to the event, which will take place from October 2020 to April 2021.
In a move that builds on the already strong relationship between Indonesia and the UAE, Indonesian President H.E. Joko Widodo, sent a letter to H.H. Sheikh Mohammed bin Rashid Al Maktoum, Vice President and Prime Minister of the UAE and Ruler of Dubai, informing him of the country's intention to participate.
The letter was delivered to H.E. Reem Al Hashimy, UAE Minister of State for International Cooperation, and Director General, Bureau Dubai Expo 2020, by the Ambassador of Indonesia to the UAE, Husin Bagis.
Indonesia's agreement also represents progress made by Expo 2020 Dubai in engagement with Southeast Asia, a key region for international outreach. Indonesia is the world's fourth-largest nation by population underscoring its significance as a market.
H.E. Reem Al Hashimy said: "Expo 2020 Dubai is a chance for the UAE to build stronger bonds with Southeast Asia and the entire world and we are thrilled that Indonesia will be participating. The ties between the UAE and Indonesia are deep and we hope to build on that relationship further in the coming years. With the fourth largest population in the world and a growing and vibrant middle class, Indonesia is an exciting addition to the World Expo."
H.E. Husin Bagis said: "Indonesia and the UAE enjoy a rich history of connection – through trade, commerce, diplomatic relations, and a shared culture and heritage. We are delighted to announce our participation in Expo 2020 Dubai, whose core theme of 'Connecting Minds, Creating the Future' reflects our own belief that collaboration and cooperation can help forge a better world. Indonesia will proudly join Expo 2020 Dubai's prestigious platform, which will facilitate both the creation of partnerships and the exchange of knowledge and expertise in order to address the global challenges of the 21st century."
Indonesia and the UAE enjoy strong trade and tourism links. Bilateral trade was worth AED11.75 billion (US$3.2 billion) in 2015, and tourism between the two countries is growing. Emirates and Etihad Airways both operate direct flights to the Indonesian capital city of Jakarta, and Emirates launched its daily service to Bali in 2015.
To date, countries including Luxembourg, Slovenia and Switzerland have also confirmed their participation at Expo 2020 Dubai.