Indians 'top expat investors' in Dubai property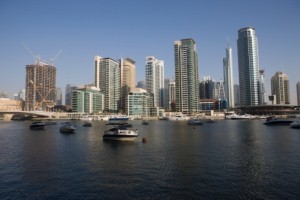 Indians contributed the largest amount of money to Dubai's property market in terms of expatriate buyers last year, while UAE nationals take the overall top spot, according to figures released by the Dubai Land Department (DLD).
The data reveals that total investments by Indian buyers in the emirate's real estate market increased from AED18 billion in 2013 to AED18.123 in 2014 (£3.22 billion to £3.25 billion).
Investments from British buyers, who pumped AED10.4 billion into Dubai's property market in 2013, saw a slight decline to AED9.318 last year, securing second place on the expat buyer list. Property purchases made by Pakistanis totalled AED7.588 billion in 2014, down from AED8.6 billion in 2013, seeing it come in third place.
According to the figures from the DLD, the total value of non-Arab investments in Dubai's real estate market was AED64 billion, with over 29,000 transactions taking place last year. This number is a slight drop from the AED69 billion achieved in 2013, but is still a remarkable sum of money.
Residents of the GCC invested around AED32 billion into the emirate's property sector, making 7,186 purchases during the course of 2014. Emiratis injected AED22.771 billion into the market, carrying out 4,452 transactions, while Saudi Arabians made 1,745 acquisitions worth AED5.207 billion.
Kuwaitis carried out 426 transactions last year, with a total value of AED1.271 billion, while Qataris made 221 purchases worth AED1.969 billion and Bahrainis were involved in 187 acquisitions valued at AED483 million.
Overall, Dubai's property market attracted more than 140 nationalities, with total real estate transactions amounting to AED218 billion in 2014.
Sultan Butti Bin Merjen, director-general of the DLD, commented: "The Dubai real estate market proves that it is the ideal investment location in the Middle East and it is also competing with top investment cities in Asia and Europe."