Indians are the 'largest non-Arab investor in Dubai property'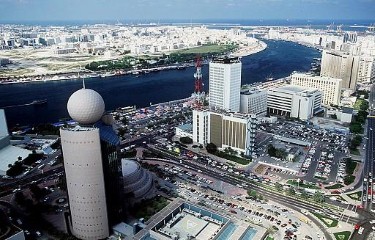 Indians are now the biggest non-Arab investors in Dubai property in terms of value and volumes, according to figures from Dubai Land Department (DLD).
Over the last three years, this group has invested more than AED44 billion (£8.08 billion) into the emirate's real estate sector, AED18.1 billion of which was spent in 2014 alone, indicating that interest from Indian investors is growing.
Rizwan Sajan, chairman of the Danube group, who owns an apartment in the world's tallest building, the Burj Khalifa, commented: "Many Indians consider Dubai as their second home. Property prices in Dubai are cheaper than the corresponding places in India or other international cities."
The cost of accommodation in India is vastly different compared to the emirate, with investors able to get more bang for their buck. For example, the average price for an apartment in hotspots in Mumbai is 60 million rupees (£646,346) compared to between AED2 million and AED3million for the same quality in the popular locations within Dubai.
Even upscale and sought-after areas of the emirate, such as Dubai Marina where the waterfront views are highly-desirable, are cheaper compared to property in many of India's cities and elsewhere in the world. In London, real estate costs three to four times more than in the emirate, meaning Indian investors are more attracted to Dubai.
Indian investors have been drawn to Dubai's property market due to its tax-free regime, which means more earnings from a job and higher rental yields, the location and capital appreciation.