India overtakes Saudi Arabia to become Dubai's top tourism source market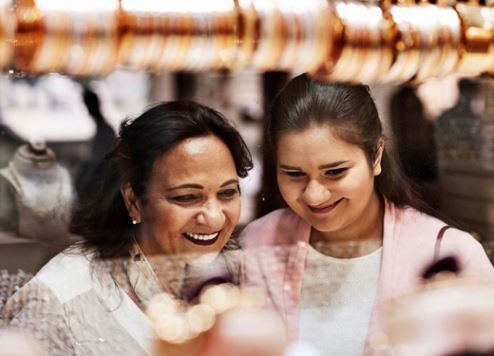 India has overtaken Saudi Arabia to become Dubai's top source market for tourists, according to annual data issued by Dubai's Department of Tourism and Commerce Marketing (Dubai Tourism).
More than 1.6 million Indian tourists visited the emirate in 2015, compared to 1.54 million Saudis.
India was also the second-fastest growing inbound tourism market overall, with 26% year-on-year growth.
The data showed that Dubai attracted more than 14.2 million overnight visitors in 2015, marking a rise of 7.5% compared to 2014, which was double the United Nations World Travel Organisation's (UNWTO) projected 3-4% global travel growth for the same period.
The GCC remained Dubai's largest regional source market, with more than 3.3 million tourist arrivals, up 12.8% over 2014.
In terms of country-specific volumes from the GCC, Saudi Arabia remained the lead market followed by Oman, which accounted for more than 1 million travellers. Kuwait and Qatar were also among the top 20 markets, with the former the only one to register a decline in growth versus 2014 yet retaining its top 10 position, and the latter recovering strongly from mid-year with a high 32% year-on-year increase for the full year of 2015.
South Asia was the next largest region by volume, bringing in 2.3 million visitors, reflecting a 21.7% increase versus 2014. Outside India's contribution to this figure, Pakistan accounted for 513,000 visitor arrivals, which was up 11% compared to 2014.
Commenting on the results, His Excellency Helal Saeed Almarri, Director General, Dubai Tourism, said: "Under the vision of His Highness Sheikh Mohammed Bin Rashid Al Maktoum, Vice-President and Prime Minister of the UAE and Ruler of Dubai, last year was a very strong year for Dubai's travel sector, achieving double the global industry growth levels and our international visitation hitting 14.2 million, which firmly positions us as the fourth most visited city in the world. 2015 was volatile for travel globally, as we have all witnessed a range of disruptive factors, ranging from slackening economic growth in Asian and European markets to currency fluctuations across the world.
"Yet if Dubai is to hit its 20 million visitors per year target in the next five years, we must deliver a threshold 7-8% annual growth consistently, which has put even greater emphasis on strong sector-wide collaboration.
"Our performance over the past 12 months is undeniably reflective of the resilience of our diversified market strategy, our unified industry-level responsiveness, and ultimately the sustained strength of Dubai's proposition."
Despite a sluggish economy and a strong US Dollar constraining Dubai's competitiveness, Western Europe remained the second highest regional contributor to visitor volumes, bringing in nearly 3 million tourists, reflecting a solid 6.1% growth in numbers.
The UK remained within Dubai's top three source countries with 11% growth, accounting for nearly 1.2 million visitors. Germany also stayed in the top 10 list with 7% growth generating over 460,000 visitors, followed by two others in the top 20 traffic generators – France showing a slight decline primarily in the last quarter of 2015, and Italy remaining flat versus 2014.