Increasing leisure demand in UAE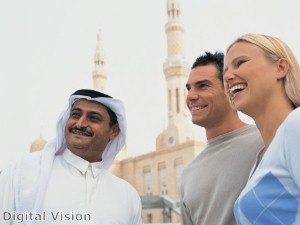 There has been an increasing demand for leisure activities in the UAE, according to the organisers of The Hotel Show 2014, which is taking place at Dubai's World Trade Centre between September 28th and 30th.
During the event, thousands of visitors will flock to the emirate to source leisure products and around seven per cent of the delegates will be responsible for a budget of more than $1 million (£586,000).
Christine Davidson, event director at The Hotel Show Dubai, said: "The leisure and outdoor industry has been growing exponentially over the past few years and now accounts for over 70 per cent of the total travel and tourism spend in the GCC.
"Indeed, governments worldwide are increasingly investing in tourism to ensure the sectors' valuable contribution to growth in GDP."
According to Ms Davidson, the UAE and the wider Middle East, are cultural hubs that attract millions of visitors every year and are rapidly becoming globally recognised for its man-made attractions, including its array of theme and water parks, iconic hotels and sports facilities.
She believes this trend is set continue as more tourist attractions are in the pipeline, using the recently revealed 'Mall of the World' as just one example of the projects being developed in Dubai. The new retail hub should lure even more visitors to the emirate, considering it was recently voted best in the world for shopping by TripAdvisor.
Even before Dubai won the privilege of hosting the World Expo 2020, it had already made plans to add to its impressive catalogue of tourist attractions and leisure facilities. According to MEED Projects, the value of such developments was estimated at around $30 billion in 2013, but it expects this to exceed $35 billion during this year.
Ms Davidson believes consumer demand for leisure offerings is evident based on the 2013 figures. The emirate's tourism industry could use the results from last year to inform any decisions it makes this year in terms of new projects, as clearly visitors are attracted to man-made landmarks.