In pursuit of happiness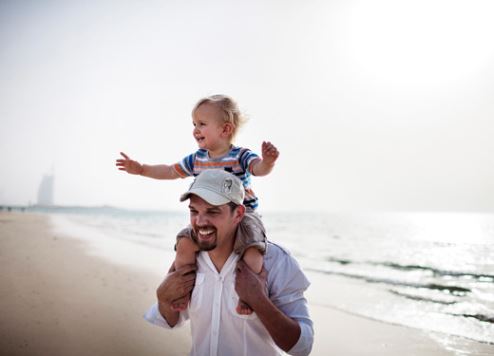 The UAE is pioneering a progressive strategy designed to breed happiness, positivity and tolerance across government and society
The UAE was ranked the 28th 'happiest' country globally in the annual World Happiness Report 2016.
Compiled by the Sustainable Development Solutions Network, a global initiative for the United Nations, the study ranked 157 countries according to factors such as equality, GDP per capita, social support, life expectancy and 'freedom to make life choices' and also examined how people evaluated their own lives on a scale of 0 to 10.
The UAE ranked higher than many more established nations including France (32nd), Thailand (33rd), and Spain (37th), to name a few.
Denmark topped the list followed by Sweden and Iceland in second and third place respectively. Denmark's success can be attributed to its good life expectancy (80 years, well above the global average of 71) and a GDP per capita of $44,916, while conversely, life expectancy in Burundi is just 56 and its GDP per capita is $770.
The report urged governments to use its findings to help steer their policies. "The cause of happiness as the goal of public policy continues to make good progress," it concludes. "So far five governments (Bhutan, Ecuador, Scotland, UAE and Venezuela) have appointed Ministers of Happiness responsible for coordinating these efforts. This will surely in time contribute to a happier world."
In February this year, Sheikh Mohammed bin Rashid Al Maktoum, Vice President and Prime Minister of the UAE and Ruler of Dubai, announced plans to appoint a Minister of Happiness and a Minister of Tolerance in the UAE cabinet, as part of a major government reshuffle.
The Minister of State for Happiness will be responsible for "channeling policies and plans to achieve a happier society" and "create social good and satisfaction".
The Minister of State for Tolerance will seek to "instill tolerance as a fundamental value in UAE society".
"We need a government whose essence is human and family, education and aspirations to build their future," says Sheikh Mohammed.
"We need a government with its purpose to build a virtuous society, a forgiving environment, close families, educated generations and equal economic opportunities for all."
Ohood Al Roumi was subsequently appointed the UAE's Minister of Happiness and in March she introduced a 100-day plan to boost happiness and positivity.
Sheikh Mohammed revealed Al Roumi's plan in a series of tweets.
"Today we adopted the National Programme for Happiness and Positivity. Our ultimate goal as a government is for happiness as a way of life," he says.
"The programme will feature several initiatives spread across three areas: happiness in government policies, programmes and services; promotion of positivity and happiness as a lifestyle in the community; and development of benchmarks and ways to measure happiness."
"All government policies, programmes and services must help instill happiness and positivity in society. The role of government is to create the suitable environment for individuals, families, employees to be happy and positive.
"All our ministries and public entities must be [a] beacon of happiness in their policies, programmes, services and environment."
Media reports reveal the programme will emphasise transforming public service centres into 'public happiness centres' with 'dedicated employees to ensure happiness of all clients'.
A measurement method for happiness and positivity, a guide for customer happiness, and scientific and cultural publications are also part of the plan.
Commenting on the World Happiness Report 2016, Jeffrey Sachs, director of the Earth Institute at Columbia University, said: "Measuring self-reported happiness and achieving well-being should be on every nation's agenda as they begin to pursue sustainable development goals.
"Indeed the goals themselves embody the very idea that human well-being should be nurtured through a holistic approach that combines economic, social and environmental objectives. Rather than taking a narrow approach focused solely on economic growth, we should promote societies that are prosperous, just, and environmentally sustainable."
The UAE has embraced this progressive approach wholeheartedly and with ministers dedicated to happiness and tolerance now in place, we can expect to see the UAE rise through the World Happiness Report rankings in the years to come.