IMTEC 2014 to be relocated to Dubai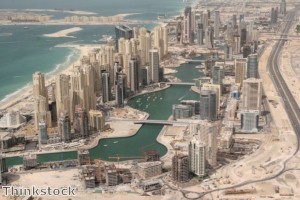 Organisers of a major global medical travel exhibition have confirmed the event will be shifted from its current home in Monaco to Dubai.
The International Medical Travel Conference and Exhibition (IMTEC 2014) will now go ahead at the Dubai International Convention Centre between March 5th and 6th next year.
Although there are many similarities between Dubai and Monaco, not least the pleasant beaches, high-class hotels, gourmet restaurants, upmarket boutiques and plenty of sunshine, the team behind IMTEC 2014 clearly feel the Middle Eastern city has the edge.
Indeed, managing director of organising firm Informa Life Sciences Exhibitions Simon Page explained why the company had decided to switch venues.
'The move from Monte Carlo to Dubai is a strategic one; Dubai is a tourism, trade and logistics hub,' he commented.
'It also has a thriving healthcare industry, possibly the highest percentage of healthcare investments in the region and the optimum geographical location right in the centre; which makes it the perfect venue for this event.'
These comments certainly reflect the sheikhdom in a favourable light and this is not the only major event to take place in the city.
Dubai has earned a strong reputation for staging some of the most important exhibitions and conferences on the planet and this is down to a number of factors - some of which Mr Page mentioned.
The emirate's world-class facilities give it an edge over rival destinations and the International Convention Centre - which is based within the Dubai World Trade Centre (DWTC) - is arguably the jewel in its crown.
A plethora of events were held at the DWTC in the first quarter of 2013 and the people who run the facility said attendance records were shattered.
This was certainly not a flash in the pan, as visitor numbers have continued to grow and the site welcomed more than 200,000 guests in April alone.
As such, the complex is an ideal setting for IMTEC 2014, which managed to attract 94 exhibitors when it was first held in Monte Carlo.