IMF: The UAE's economy to grow more than 4.5% in 2014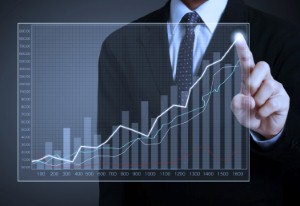 The UAE's gross domestic product is expected to grow more than 4.5 per cent in 2014, according to the International Monetary Fund's (IMF) predictions.
On Tuesday (May 6th), Masood Ahmad, director of the Middle East and Central Asia department of IMF, said: "We have forecast 4.4 per cent GDP growth for the UAE economy this year, but expect an upward revision of the growth forecasts when we review the country's economy later this year.'
The organisations predicts that Gulf Cooperation Council (GCC) economies will grow around four per cent during this year and expects the GDP growth of oil exporting countries in the Middle East to rise from the two percent achieved last year to 3.5 per cent in 2014. This increase is attributed to the fact that non-oil activity remains robust and oil production has stabilised.
According to the IMF, in non-oil sectors of the GGC, construction and retail trade continue to drive economic activity. This area is being supported by high levels of public infrastructure spending and strong credit in the private sector.
The organisation is also anticipating a rise in oil production, due to the continuing public demand and challenges in restoring operations in non-GCC countries, particularly Libya, and a decline in global inventories caused partly by poor weather in North America.
However, the IMF believes there will be a recovery in non-GCC oil production and it predicts ongoing growth from unorthodox sources in the US could affect oil output and prices.
Mr Ahmad continued: "A new risk to global activity is low inflation in advanced economies, especially the euro area, which could de-anchor inflation expectations, increase real interest rates, and raise debt burdens. Higher than- expected North American or non-GCC oil production would also place downward pressure on oil prices and GCC output."
The IMF also noted that investors are increasingly differentiating across emerging markets so the large buffers and low financing requirements of GCC countries put them in a position of strength. The UAE has benefited due to its status as a regional safe haven.