IMF has high hopes for UAE economy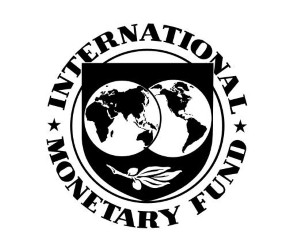 The International Monetary Fund (IMF) believes the UAE's economy is in decent shape, although the organisation urged the government to implement further fiscal consolidation.
Leaders at the global body reiterated the point that Dubai's real estate sector has recovered remarkably well in the past 12 months or so and non-oil trading has also increased considerably.
It seems the country's economy may have to rely on the thriving retail, tourism and property industries for the time being, as there is currently a worldwide surplus of oil.
Encouragingly, the IMF said short and medium-term growth prospects are positive and external downside risks have subsided.
Overall, non-oil trade is expected to expand by four per cent per annum for the foreseeable future, while new financial policies introduced by the authorities will help the Middle Eastern country avoid a repeat of the financial crash of 2009.
IMF chiefs also suggested the significant upturn in visitor numbers has encouraged developers to build 'several new megaprojects', many of which will be launched via Government-Related Entities.
According to the report: 'The economic recovery continued in 2012 supported by favorable oil prices, capital inflows and the UAE's safe-haven status amid the regional political and social unrest.
'The still uncertain global economic and financial environment could pose external risks to this favorable outlook, although the UAE's sizeable foreign assets and improving fiscal position provide significant buffers.'
With real estate prices rising all the time, some economists have warned about a potential property bubble, but investors can be rest assured that the government has learned from the past and will continue to introduce measures to prevent this from happening.
All told, it is an excellent time to invest in Dubai properties and it seems people from all over the world are showing an interest in UAE-based assets.
The Dubai Economic Council recently revealed that traders from Pakistan, India, Britain, Iran and Russia have been particularly keen to purchase new buildings in the emirate, while investors from across the Gulf Cooperation Council have also been far more active in the past 12 months or so.