How will Dubai meet its ambitious 2020 visitor targets?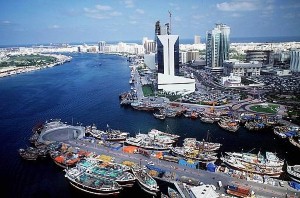 Investors in the hotel industry will almost certainly have been paying close attention to the explosive growth of Dubai's tourism industry over the last few years, as it has become increasingly clear that the emirate is fast becoming one of the most attractive locations for visitors in the world.
As more and more international travellers make their way to the city each year, stakeholders will be keen to examine the measures the local government is putting in place to drive visitor numbers up even further.
Dubai's Department of Tourism and Commercial Marketing (DTCM) has publicly stated that its goal is to ensure that at least 20 million tourists are visiting the location each year by 2020. This would represent a doubling of the figure of 10 million recorded in 2012, and would stand as a testament to the emirate's status as one of the cultural capitals of the entire Middle East region.
DTCM data shows that Dubai is already well on its way to achieving this target - in 2013, its 611 hotels and hotel apartments received 11 million tourists, up by 10.6 per cent on the previous year - with proactive steps being taken to ensure this momentum is maintained and accelerated.
One of the key drivers of visitor interest in the coming years is the 2020 World Expo, which will run from October 20th 2020 to April 10th 2021 and, on its own, is expected to attract more than 25 million visitors during its six-month run.
The government is expecting to invest around AED25 billion (£4.2 billion) in infrastructural improvements in order to prepare for the event, with work set to be completed by October 2019 - a full year ahead of schedule.
World Expos are held every five years in a major urban capital as a means of showcasing the latest advances in human cultural and technological innovation. Dubai's selection as the venue for the 2020 edition is a major indicator of its status as a major global metropolis.
However, it is not the only major project being undertaken at the moment, following the recent announcement of a new retail development, Mall of the World, that will create the world's largest shopping facility in Dubai.
Given that Dubai was recently ranked by CBRE as the second most important city in the world for retail, the creation of the Mall of the World - which will span eight million sq ft and rival the likes of London's Oxford Street - will strengthen this position even further.
Meanwhile, visitor capacity is likely to be bolstered even further by the recent completion of a runway refurbishment programme at Dubai International Airport. Now with two newly upgraded runways, the airport is on course to meet its goal of serving 100 million passengers by 2020.
Naturally, all of these improvement works and cultural projects will deliver significant benefits for the emirate's hotels sector, which has already seen strong success in recent months, attracting 5.8 million tourists in the first half of this year - its busiest ever period.
With more visitors continuing to flow into the city as its facilities and infrastructure improve, those investing in Dubai's hospitality industry look set to be richly rewarded between now and the end of the decade.
Posted by Bob Brunskill