How Dubai's tourism industry scaled new heights in 2017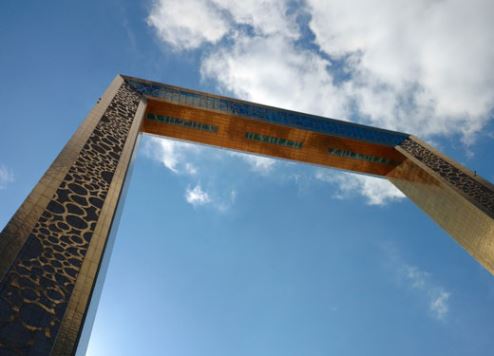 Dubai consolidated its position as the world's fourth most visited destination with 15.8 million overnight visitors last year
Dubai welcomed 15.8 million international overnight visitors in 2017, marking a 6.2% increase on 2016 and putting the emirate within striking distance of its goal of 20 million visitors by 2020.
The result sets a new annual record for the emirate and underlines the sustained strength and resilience of its travel and tourism sector.
Commenting on the performance, HE Helal Saeed Almarri, director general, Dubai Tourism, said: "Under the visionary leadership of His Highness Sheikh Mohammed Bin Rashid Al Maktoum, Vice President and Prime Minister of the UAE and Ruler of Dubai, the emirate has continued to capture share of the global outbound travel market, complemented by a significant increase in tourism-driven economic contribution to the country's GDP.
"Our strong 6.2% growth in 2017 has allowed us to ramp up the pace towards meeting our 2020 targets, and today Dubai's travel and tourism sector is not only well positioned to offer a superlative destination experience across its eight core strategic propositions, but also geared to accelerate its appeal to the diverse and evolving needs of our global travellers.
"With Dubai firmly consolidating its position as the fourth most visited city globally, we remain confident that our performance, backed by the continued strength of our partnerships across government and private sector stakeholders, will enable us to successfully attain our goals of becoming the most visited city [in the world]."
In terms of source markets, India retained top spot in 2017, contributing 2.1 million visitors and becoming the first country to cross the two million mark in a single year.
Saudi Arabia (KSA) ranked second, contributing a total of 1.53 million tourists. Despite an overall 7% year-on-year drop in visitation, it remained the highest driver of traffic volumes from within the Gulf Cooperation Council (GCC).
Elsewhere, fifth-placed China contributed 764,000 tourists, up 41% while eighth-placed Russia with 530,000 visitors, recording a stellar 121% increase over the previous year. Both markets benefited from easier access following the introduction of visa-on-arrival facilities to Chinese and Russian citizens in late 2016 and early 2017, respectively.
With increased contributions also from the USA, Germany and Iran, at 633,000, 506,000 and 503,000 visitors respectively, collective gains across all of these markets helped mitigate the decline in numbers from regional markets like Oman and Pakistan.
Western Europe replaced the GCC as Dubai's main regional source market with a 21% share, contributing more than 3.2 million travellers, up 5.5%. Although last year's top performer ended 2017 in second place, the GCC region still maintained a high share of volume at 19%, delivering 3.02 million travellers to Dubai.
The South Asia region, in third place, contributed an 18% share with more than 2.8 million visitors, up 10.6%, followed by the Middle East and North Africa (MENA), and North and South-East Asia regions in joint fourth position, each contributing close to 1.7 million visitors and independently commanding 11% share, the former recording a 3.2% increase and the latter, an impressive 23.6% over 2016 visitation figures.
Underscoring the successful delivery of its diversified market strategy, Dubai's regional mix saw the biggest year-on-year gain of 51.8 % from the Russia, CIS and Eastern Europe block, contributing more than 1.1 million visitors and representing a share of 7%; the Americas with a 6% share made up of just under 1 million visitors, up 7.7%; the Africa region with a 5% share made up of more than 780,000 travellers, up 6.7%; and finally Australasia with a 2% share of overall volumes, with a total of just under 340,000 visitors.