How Dubai compares to rival hotel investment hotspots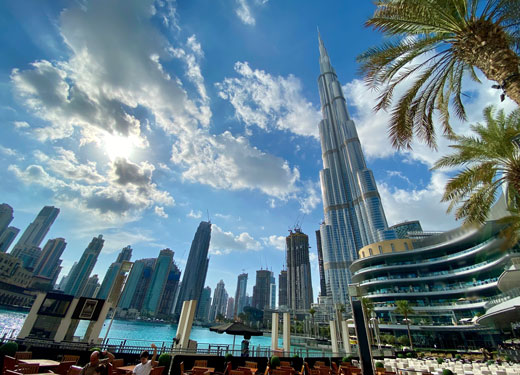 As one of the world's most popular tourism destinations and business hubs, Dubai offers hotel investors significant advantages compared to other global markets
The fourth most-visited destination on the planet in 2019, Dubai is one of the world's most important hubs for tourism, commerce and investment.
The city welcomed 16.73 million international visitors last year, and with Expo 2020 on the horizon, it is expected to again attract millions from around the world over the next 12 months.
Given its enduring popularity, it is little wonder Dubai has become a magnet for hotel investors keen to tap the city's long-term potential.
Dubai offers hotel investors a number of significant benefits over rival markets in the region and worldwide.
Strong and stable currency
The UAE dirham is pegged to the US dollar, which provides for fiscal stability and security on investment. Investors can be safe in the knowledge their Dubai property portfolio will be immune to currency fluctuations witnessed by the likes of the euro, rupee and others, which have significantly impacted investors' fortunes in recent years.
One of the world's safest cities
Dubai consistently ranks among the best places to live on the planet and is one of its safest cities. In the latest Mercer 'Quality of Living' survey, Dubai ranked first in the region and 74th worldwide, up one place on its ranking in 2018, and was named the region's safest city. Dubai won praise for its stable political and social environment, business environment, education and public services.
Sophisticated investment environment
As the region's most dynamic investment hub, the Dubai government has developed a world-class regulatory regime that safeguards investors, vendors and residents alike.
World-class infrastructure
Government authorities have invested billions of dollars creating the region's most advanced infrastructure in its bid to position Dubai as the world's smartest city and one of its most exciting destinations. Dubai's reputation as a futuristic metropolis with stunning beaches, incredible attractions and luxurious hotels has made it a magnet for discerning visitors from around the world.
Hotel versus residential
While Dubai's residential property market has endured peaks and troughs, its hotel sector continues to move from strength to strength, with some of the world's best occupancy rates and returns.
Dubai Hotels Vs Global Markets (2019)
Dubai
Occupancy: 75%
Average daily rate (ADR): US$113.00
Revenue per available room (RevPAR): $84.96
Africa
Occupancy: 61.3%
Average daily rate (ADR): US$109.33
Revenue per available room (RevPAR): US$67.01
Asia Pacific
Occupancy: 69.3%
Average daily rate (ADR): US$98.73
Revenue per available room (RevPAR): US$68.38
Central/South America
Occupancy: 58.8%
Average daily rate (ADR): US$96.25
Revenue per available room (RevPAR): US$56.55
Europe
Occupancy: 72.2%
Average daily rate (ADR): $122.46
Revenue per available room (RevPAR): $88.47