Hotel performance in Dubai to 'remain strong'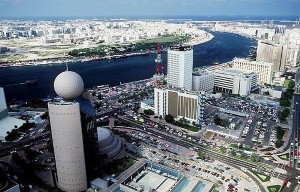 The positive trend in tourism seen in Dubai is expected to continue over the next coming years, due to the emirate's increasing global popularity, suggests a new report from Jones Lang LaSalle (JLL).
According to the firm's '2014 Hotel Intelligence Report for the Dubai Market', the emirate will retain its ranking position as the UAE's primary tourist destination by expanding current conferencing and business facilities, leisure and entertainment provisions and by maintaining the retail experience it offers visitors.
When focusing on hotel performance, Dubai was able to hold on to first place when compared to other areas of the Middle East. The review also predicts that city-wide occupancy will increase slightly in the short-term, as levels increased from 78 per cent in 2012 to 80 per cent last year.
The report suggests developers are feeling optimistic about building new property in Dubai, as more than 24,000 luxury rooms and serviced-apartments are expected to be available by the end of 2017.
Chiheb Ben-Mahmoud, executive vice president and head of Hotels & Hospitality Group, Middle East & Africa at JLL, said: 'Dubai has strengthened its position as a leading tourism destination in the Middle East due to its ease of access, quality branded hospitality offering, modern infrastructure, leisure and entertainment options and safe environment.
"Long-term hospitality development in Dubai has been bolstered by the vision of H.H. Sheikh Mohammed Bin Rashid Al Maktoum, vice president and prime minister of the UAE and Ruler of Dubai, for Tourism for 2020, supported by the planning and implementation efforts of the Department of Tourism and Commerce Marketing (DTCM).'
He added that improved conference facilities will help increase Dubai's appeal as a business destination, while the development of entertainment venues will attract tourists to the emirate. The majority of new builds will be concentrated in the upscale markets, but there must be some focus on budget friendly accommodation to help achieve the DTCM's target of attracting 20 million visitors by 2020, Mr Ben-Mahmoud concluded.