Hotel occupancy in Dubai increased 2.1% in August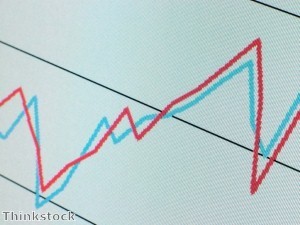 Efforts being made by Dubai's Department of Tourism and Commerce Marketing (DTCM) to boost the number of tourists welcomed by the emirate appear to be working well, as a new research reveals that hotel occupancy increased by 2.1 per cent in August.
The report from STR Global details how hotel occupancy in Dubai jumped to 75.1 per cent last month. Elizabeth Winkle, managing director of the research firm, commented: "Occupancy performance is back to normal trading conditions after the fasting month of Ramadan in July."
During August, it was revealed that Dubai had attracted a record-breaking number of tourists between January and June 2014, with 5.8 million visitors making their way to the emirate.
These statistics came from the DTCM, which also revealed that people are staying longer compared to last year, with the average hotel stay jumping by 6.7 per cent to 3.4 days and 4.1 per cent to 5.7 days for hotel apartments.
In addition, the DTCM estimated that revenues for the first half of 2014 reached AED12.74 billion (£2.11 billion) - up 10.9 per cent compared to 2013. Hotel and hotel apartments reported increases in room revenues by 15.3 per cent and a boost of 3.8 per cent for food and beverages.
The department is working hard to achieve its goal of attracting 20 million visitors every year by 2020. Earlier this month, government delegates arranged a five-day road show in India, visiting New Delhi, Kolkata, Chennai, Bengaluru and Mumbai to showcase what Dubai has to offer as an award-winning tourist destination.
Issam Kazim, chief executive of the DTCM, commented: "India consecutively ranks as the second top source market globally for visitor traffic into Dubai. In 2013, the total number of Indian visitors totalled 888,835 representing a 16.34 per cent increase over 2012 and the current first half 2014 figures indicate a healthy trend, with more than 490,000 Indian guests staying in our hotels between January and end June 2014."
Dubai has also been working hard to appeal to many different markets, such as wedding and medical tourism, to show off the emirate's versatility as a top destination for travellers.