Hotel links to new tram service discussed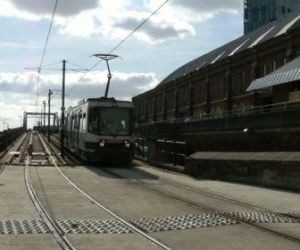 The Roads and Transport Authority (RTA) has been in discussions with hotels in Dubai about how best to link their businesses with the extended tram service. Better transport links means tourists will be able to explore the emirate with ease.
Workshops have been held by the RTA, involving hotels that will be close to the tram service once it is expanded later this year. The discussions were focused on the best way to link hotels to tram stations, keeping tourists at the centre of all conversations.
Nasir Bu Shehab, director of RTA strategic planning, said: "The workshop included an introductory briefing highlighting the integration between the Dubai Tram and other transit modes as well as surrounding areas in order to provide a safe and smooth transport for all."
He added that attendees made several suggestions, including linking the metro stations at the Dubai Marina and the Jumeirah Lakes, as well as connecting other means of transport, such as buses, with the tram service.
'During the workshop, representatives of hotels as well as investors made a host of suggestions, inquiries and ideas, which will be studied as they have the potential of improving the effectiveness of the Dubai tram," Mr Bu Shehab continued.
In order to allow tourists to make the most of their visit to the emirate and to help them find their way around easily, the RTA will provide Nol cards to hotels, along with maps that clearly identify tram routes and stations. The cards can be used to pay for Dubai's metro, buses, water buses, as well as pay for RTA's paid parking.
According to the RTA, the first phase of Dubai's new public transport system will serve Al Sufouh, Jumeirah Beach Residence Walk, Dubai Marina and the Knowledge Village.
The 11km tramline is set to open in November this year and will stop at 11 stations across the emirate.