Hotel investments in MENA to hit record high in 2018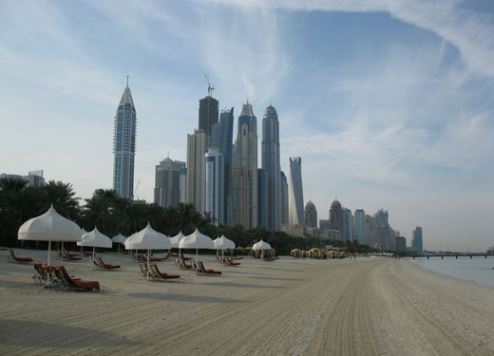 Hotel investment across MENA is set to hit a record high in 2018 with MEED Projects predicting that more than US$14 billion worth of hotel construction contracts will be awarded.
"After a relatively subdued 2017 up to end of November, which has seen $5.45 billion-worth of new hotel construction contracts awarded, the value of hotels due to be awarded next year is more than $14 billion. This total would comfortably exceed the $8.5 billion awarded in 2016 and the previous record of $11.9 billion awarded in 2015," confirmed Ed James, director of content and analysis at MEED Projects.
"On the back of its forecasted performance, investment in hotels will comprise about 7 percent of the total $200 billion scheduled projects spending in the MENA region next year, making it one of the most important construction subsectors. On a country basis, the UAE will be by far the largest market, with an expected $8.4 billion worth of contracts."
These figures will be discussed at the 14th edition of the Arabian Hotel Investment Conference (AHIC), which will be held from April 17-19, 2018 at the purpose-built AHIC Village in the grounds of the Waldorf Astoria Ras Al Khaimah, UAE, in partnership with Ras Al Khaimah Tourism Development Authority (RAKTDA).
Jonathan Worsley, chairman of Bench Events and co-founder of AHIC, said: "These new figures are exciting for the Middle East hospitality investment community, which gathers annually at AHIC. With oil prices now trading significantly higher than the January 2016 lows, we expect to see signs of recovery and stability in most regional economies."
He added: "There is still enormous potential for hotel development in this region, particularly as the industry seeks to diversify and we foresee significant growth in the mid-market and serviced apartments segments, particularly in the UAE and Saudi Arabia. With 'Focus on the Future' as our theme for AHIC 2018, the programme will include conference and networking sessions that tackle how to capitalise on these opportunities and maximise returns for the years ahead."