Hotel apartments in Dubai: The advantages for business tourists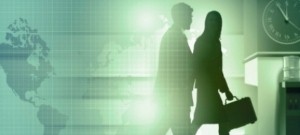 Dubai is rapidly becoming a favourite destination among holidaymakers, whether that be couples, single travellers or families. The raft of retail outlets, luxury hotels and picturesque beaches are attracting more tourists every year, but the emirate's well-built reputation as a global business hub is also leading to more business travellers flocking to Dubai's shores.
The meetings, incentives, conferences and exhibitions (MICE) tourism sector in the emirate is flourishing, which is having a positive impact on the hospitality sector, contributing to the highest average growth in the hotel industry.
Christopher Hewett, a senior consultant with TRI Hospitality Consulting in Dubai, told The National: "The MICE market is strong on the back of Dubai's Department of Tourism and Commerce Marketing striving to get a lot of major international and regional conferences to be held in Dubai and the biggest driver is the Dubai World Trade Centre and the exhibition centre."
Business tourists can take advantage of the emirate's hotel industry in more ways than one: they can benefit from quality accommodation every time they visit Dubai or they could invest in property to ensure they always have comfortable lodgings.
Hotel apartment property offers MICE visitors the reassurance of always having somewhere to stay when travelling to the emirate, while also providing them with an additional source of income as the real estate can be rented to other tourists when vacant.
"Rents can reach double what you'll normally get on a long-term lease,' said Ronald Hinchey, UAE director at Cluttons, a property management and consulting firm. 'It's a very good investment, simply because hotel occupancy and rates are very high at the moment.'
A home away from home
Hotel apartments combine the best features of luxury accommodation with the comforts of home. It is usually a spacious apartment located in a sizeable hotel complex, giving business tourists, and other visitors all they need for work and for leisure.
Each unit comes with a kitchenette, complete with crockery, cutlery, a microwave and convection oven, which means anyone staying in the hotel apartment will be able to prepare meals for themselves or their families or store leftovers from restaurants to eat later on.
They also come with washing machines, allowing guests the opportunity to clean any clothes that need urgent attention or get their laundry done before flying home, making unpacking a much easier endeavour.
The units also come with many of the trimmings found in a hotel, such as a concierge service, and access to a range of facilities, including meeting hall, offices, fitness centres and gourmet restaurants.
Earn money
When the business tourist returns to his or her home country or travels to another destination for work purposes, the vacant property doesn't have to lie idle, staying empty until the owner's return. Instead, the hotel apartment can be rented out to other visitors to Dubai.
Efforts being made by the emirate's Department of Tourism and Commercial Marketing (DTCM) to boost the number of visitors to 20 million every year by 2020 means that the tourism industry is thriving, which is driving demand for hotel rooms.
Last year, hotel occupancy rates hit a record high of 80.5 per cent - the highest rate since before the recession hit in 2008. An owner of a hotel apartment could easily capitalise on this, especially during particularly busy periods, such as summer and annual holidays.
The owner wouldn't need to worry about managing the property themselves while it is being rented out, as hotel operators would be able to take the reigns, leaving the business tourist to enjoy the additional income generated from this venture.
Buying a hotel apartment is a profitable investment, allowing business tourists to stay in their own home when travelling to Dubai for work and generating profit when they are away.
Posted by Neil King