Hospitality sector in GCC will be worth $35.9bn by 2018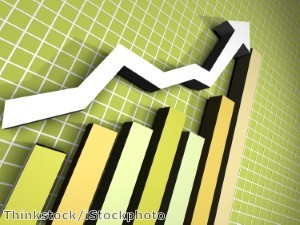 By 2018, the hospitality industry in Gulf Cooperation Council (GCC) countries will have a combined value of $35.9 billion (£22 billion), equating to an annual rise of 9.5 per cent, according to a new report from investment bank Alpen Capital.
The firm predicts that the sector in the UAE will grow at a compound annual rate of ten per cent in the next four years, which is unsurprising given how tourism is booming in particular regions, such as Dubai.
Alpen Capital forecasts that the industry's growth will be driven by overseas visitor arrivals from the West, a rise in leisure travel, higher demand for serviced apartments and a shift towards budget holidays.
In addition, the firm suggests there will be an increase in arrivals from Asia and a stronger performance from the meetings, incentives, conferences and exhibitions (MICE) category of tourists.
Major investments have been made to boost the hospitality sector, such as expanding airport capacity. This year, Dubai International Airport has undergone a refurbishment to increase its capacity and it has recently been announced that the emirate's Al Maktoum International hub will be expanded to become the world's biggest airport - a project expected to cost AED117.5 billion (£19.6 billion) and increase capacity to 120 million passengers per year by 2022.
In addition, Alpen Capital noted that the region has made many major investments in its infrastructure, most of which are in preparation for the World Expo 2020, such as improvements to the metro service and building tourist attractions, including three new theme parks.
The investment bank expects the six-month long event - which is predicted to attract 25 million visitors - to be the main driver of growth in the UAE's hospitality sector, a market valued at $23 billion, according to Alpen Capital's report.
Average hotel occupancy rates in the GCC are expected to land somewhere between 68 per cent and 74 per cent over the next four years, the firm suggests.
Sanjay Bhatia, managing director of Alpen Capital in Qatar, told Gulf News: "We feel that the growth of the sector will be driven by supportive policy initiatives undertaken by GCC governments to enhance infrastructure; thereby positively impacting the continued investor appetite for the region and tourism."