Happy Dubai scheme will 'benefit tourism sector'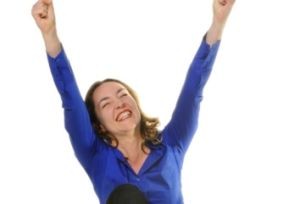 A new initiative introduced by the Dubai municipality (DM) gives visitors and residents the opportunity to express their satisfaction about their experience of the services provided by the emirate's civic service authority - a scheme that has the potential to boost the tourism sector even further.
Hussein Nasser Lootah, director-general of the DM, told the Khaleej Times, that the 'Happy Dubai' initiative has been designed to highlight the quality services the government provides and to draw international attention that could lead to an increase in tourists heading to the emirate.
He believes schemes such as these showcase Dubai as a place that stands out among some of the most developed regions in the world, while boosting its reputation as one of the globe's happiest places. According to the United Nations World Happiness Report, the UAE ranks 14th out of 156 different countries.
The Dubai Festivals and Retail Establishment (DFRE) has already organised a successful initiative this year, as the annual Dubai Summer Surprises (DSS) has attracted millions of visitors - adding AED43.62 billion (£7 billion) to the economy over the last 14 years.
During its month-long run, the initiative offered visitors to Dubai a range of entertainment and leisure options, including events aimed at families, such as Hello Kitty and SpongeBob SquarePants stage shows to delight children.
At the beginning of the programme, Laila Mohammad Suhail, chief executive of the DFRE, commented: "Apart from the exciting shopping deals and promotions on offer, we are also delighted that visitors from around the world are discovering that Dubai is truly geared for summer and enjoying world class family entertainment.
"Indeed, our strategy of partnering with some of the world's top international licensors of entertainment characters during this year's DSS has proven to be a huge success."
She added that the feedback from tourists was overwhelmingly positive, leading some to book return trips to Dubai.
Initiatives such as Happy Dubai and the DSS will boost the number of visitors heading to the emirate, helping the government achieve its goal of attracting 20 million tourists every year by 2020.