Gulfood 2015 set to be 'biggest edition of festival to date'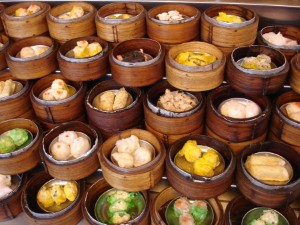 This year's Gulfood is set to be the biggest and best edition of the festival since its launch 20 years ago.
The event - running from February 8th to 12th at the Dubai World Trade Centre  - will cover an area of more than one million sq ft and will host more than 4,800 exhibitors from 120 countries. It is also expected to attract 80,000 visitors during its five-day spell.
Organisers of Gulfood believe that the exhibition has played a pivotal role in cementing the emirate's status as a leading hub for trade, logistics and hospitality.
In a press conference yesterday (February 4th), Trixie LohMirmand, senior vice-president of exhibitions and events management at Dubai World Trade Centre, said: "Gulfood's evolution into the world's largest annual food and hospitality trade event has been meteoric.
"The 20th anniversary is an opportunity to reflect on the contribution the show has made to industries and economies the world over and the growth of thousands of local, regional and international companies."
According to Business Monitor International, the value of food consumption in the UAE is predicted to skyrocket from AED30.9 billion in 2014 to AED40.8 billion in 2018 (£5.5 billion to £7.3 billion).
Furthermore, the official tourism vision for the emirate - the Dubai Plan 2021 - includes doubling the number of food and beverage (F&B) outlets available in the region by the end of the decade.
Gulfood is believed to play a key role in driving global trade through Dubai and the wider UAE by providing a sourcing platform to motivate growth in the region's F&B and hospitality sectors.
Organisers also claim that it will continue to facilitate high volumes of international trade by leveraging the emirate's infrastructure, customer and logistics services, as well as access to Dubai's ports and airports.