Gulf's largest skate park opens in Dubai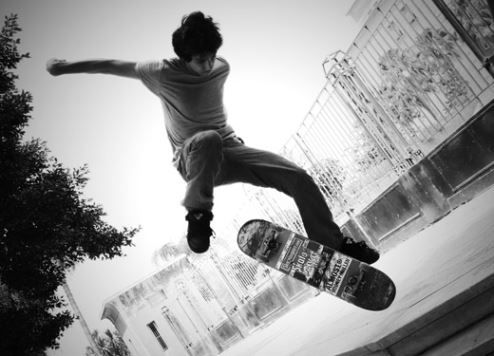 The largest skate park in the Gulf region has opened on one of Dubai's most popular beaches.
Access to the 3,100-square-metre public park at Kite Beach, Jumeirah, which has been developed by adventure sports specialist XDubai, is free of charge.
The park welcomes skateboarders of all abilities, and in the future, will play host to sports events and competitions.
Designed with street elements, obstacles and transition flow areas such as hubbas, pole jams, up-down rails, and soft-ended walls, the beachfront skate park was "born out of a need to create an exciting recreational space for Dubai's youth", said XDubai marketing director Javad Khoramifar.
"It will give both experienced skaters and beginners a completely custom-made place where they can thrive, have fun, and stay physically active," he said.
Skateboarders will have the opportunity to develop their skills using the park's 29 different elements.
The biggest attraction at the park is the XBowl, which is designed for professional skaters and features a challenging 3.2-metre deep drop with a 2.1-metre shallow end.
Park designer Simon Oxenham said XBowl could be used as the basis for skateboarding championships given its unique design.
There's a street skating section of the park too, which is open to BMX riders, inline skaters and scooter riders.
It is surrounded with observation benches, phone-charging stations and beanbags.
Open seven days a week, the skate park is covered with shades designed to keep skaters cooler during Dubai's hotter summer months.