Gulf Bike Week in Dubai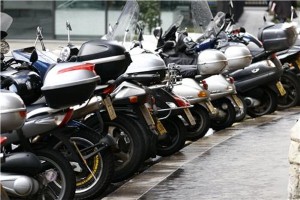 Today (October 24th) marks the beginning of Bike Week in Dubai Media City.
Organised by Clarion Events, the festival will be running until October 26th, featuring numerous motorcycle displays and musical performances.
One of the key features of Bike Week is the Thunder Parade, taking place in Media City at 14:00 local time on October 25th. It will feature a range of bikers driving together in a tour of the sheikhdom.
Managing director for Clarion Events Middle East Christopher Hudson said: 'Last year, the fourth parade took place in aid of Dubai Autism with approximately 1,000 participants, making it the largest bike parade to have taken place in the Middle East. This year we expect over 1,200 bikes riding across Dubai.'
Another unique occasion during these three days is 2013's Middle East Custom Bike Build Championships. This contest judges entries on criteria such as paint jobs and vintage (built before 1985) motorcycles.
There will also be two stunt performances at the event. Flairs Riders will be in the city performing freestyle BMX tricks, while street biker Shadi Al Dhaheri will be offering daily performances.
Although the focus is very much on motorcycles, Gulf Bike Week also has enough general appeal to attract other visitors and tourists. This is something seen heavily in Dubai, as the emirate is always offering entertainment and attractions where possible.
This year's event will see a number of bands performing, including Boxtones, Maplejacks, Chronicles of Khan and Riff Raff. The three days provides a combination of rock, metal and other music genres.
Dubai also offers other events showcasing its strong motoring community. One of the biggest of these is Dubai International Motor Show. This will take place between November 5th and 9th at the Dubai World Trade Centre, although its large status has meant a number of side features will be happening as well. This includes the regional finals for Red Bull's King of Drift contest on November 8th.