Green-fingered emiratis urged to help beautify Dubai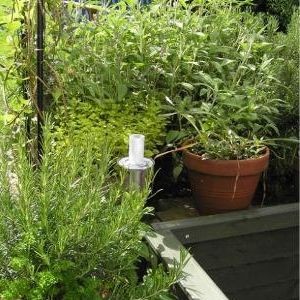 Dubai's green-fingered residents have been urged to help beautify the emirate.
Gulf News reported that the head of the Horticulture Services Section of the municipality government, Naheel Bin Haither, has also called on the private sector to make more investment in making the region more aesthetically-pleasing for residents.
He was speaking at a press conference to mark the announcement of the finalists that have been chosen to take part in the Dubai International Garden Competition. The event will see the display of eight garden designs, created by teams of local and international gardeners.
A panel of six judges will award medals to the participants who display the most-impressive creations. Meanwhile, the winning entry will see their design adopted by the municipality government.
Bin Haither urged residents make use of their gardens so that they can take advantage of the potentially high quality of lifestyle it could bring them. He added: 'There are many ways in which residents can make their garden interesting - such as putting up a hanging garden, or creating different themes. This will encourage them to spend more time outdoors.'
Developers were also called upon to make better use of the resources available to them, in order to make Dubai more beautiful. Managing director of Greenable Landscapes, Daniel McNamara, claimed the majority of landscaping contractors were not behaving in a cost-effective manner and warned they must change their mindsets in order to achieve better results.
He called on developers to think more about planning for the inclusion of foliage in residential areas, as he accused them of not allowing enough space between developments to accommodate trees and plants. Another reason for the lack of greenery, he added, was the skyrocketing costs of completing the vast building projects the emirate has undertaken.
The municipality government has tried to play its part in creating a more green Dubai. It planted 50 million seeds in the emirate during last year, with the private sector increasing that number to over 100 million.