Grand Kerala Festival in Dubai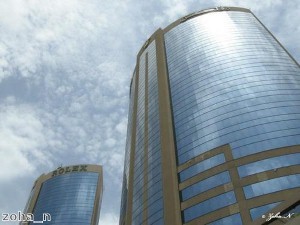 Dubai will be hosting a festival in honor of the culture, cuisine and traditions of the Kerala region of India.
Running between February 20th and 22nd, the Grand Kerala Festival (GKF) organised by Chlorophyll Media will be held at Wonderland Amphitheatre and Al Nasr Leisureland.
According to the Gulf Today, it will feature the Discover Kerala exhibition, which showcases the heritage of the region.
Promoters for Chlorophyll Media said: 'The event will be an exposure to an audience of 1.2 million people from India in the UAE (with specific interest to Kerala) and will be a three-day extravaganza ... It will also be a chance to reach out to a large community comprising Indians, Arabs and westerners.'
There will be plenty of entertainment on offer with Keralite dancers, film stars and mimic artists appearing at the Wonderland Amphitheatre. Contests for children and families will also be held.
A small food festival bringing the food of Malabar, Kerala, Kochi and Travancore to the emirate during the wider celebrations is also planned.
The event highlights the international nature of the city - which is already home to many Keralites - as it brings in many cultures from across the world into one location. It is this global appeal that helps make Dubai such a highly sought after location, with strong demand for property investment in business, residential and hotel sectors as a result.
Earlier this month, many parks in the sheikhdom featured international acts and performances as part of the Eid Al Adha activities, with the likes of traditional emirati dance and African drumming performances. These took place over the first three days of the holiday at Al Mushrif, Al Mamzar, Al Safa, Creek, Zabeel, Jumeirah Beach and Zoo parks - many of which stayed open each night until 23:00 local time.
Aside from the tourism and entertainment aspects at Grand Kerala Festival, there will be many business opportunities as the fair will contain a small expo of around 50 stalls attended by Keralite companies.