Google reveals Dubai icons on Street View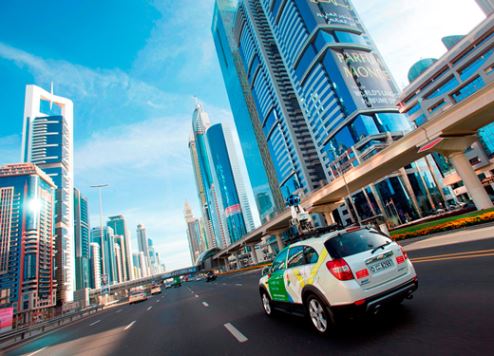 Google has launched a new series of Dubai's iconic sites on Street View, a feature by Google Maps that allows users to view and navigate 360-degree imagery of major locations across the world. 
The new feature, which was introduced to mark the UAE's 45th National Day on December 2, gives Google Maps' one billion daily users the chance to explore some of Dubai's world-renowned landmarks and districts.
New 360-degree imagery includes the city's picturesque creek and the traditional dhows that line its docks.
The imagery was launched within Street View Special Collections, a feature of Google Maps that lets users explore places around the world like landmarks, natural wonders, as well as culturally and historically significant sites.
The sites are designed to showcase Dubai's versatile urban landscape, from the waterfront Souk at Madinat Jumeirah, to the Dubai Aquarium and Underwater Zoo.
Earlier this year, Google announced plans to add the emirate of Fujairah to Street View, with four other emirates – Umm Al Quwain, Sharjah, Dubai, and Ajman – already available.
Street View was launched in May 2007 and is already available in more than 3,000 cities across 63 countries around the world.
Street View imagery is gathered by a vehicle equipped with advanced imaging technology – a camera mounted on the roof of a car that collects imagery and location data.
Following collection, the imagery is stitched together to create the 360-degree panoramic images that allows you to move around and explore locations as if you were there.
To protect the privacy of residents in Fujairah, all faces and plate numbers are blurred before the imagery goes live.