Global Village CEO reveals big plans for popular attraction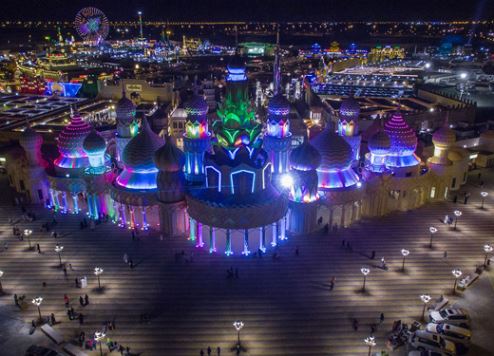 The CEO of Dubai's Global Village has revealed ambitious plans for the attraction to become a leading entertainment brand.
Technology and changes made in response to customer feedback will play a major role in the evolution of the theme park, Ahmad Hussai Bin Essa revealed in an interview with Arabian Business.
"We have a very clear strategy over the next five years," he said. "We aim to be one of the top international entertainment brands in the world.
"To achieve that, we have one clear objective that governs everything we do – what do our guests require. We look at everything from the perspective of our guests. That means looking into who that person is, what they want, the sort of experience they require.
"We monitor our progress every season and develop studies to improve our services according to those requirements and needs. We have a very comprehensive research team that continuously monitors our guests as well as what's going on in the industry in general."
Bin Essa said that "everything will be done via smartphone in future; even queuing for tickets, experiences, and rides".
He added: "You will be able to book your seat on your phone, which will let you know when you need to start moving towards the ride's location. That means no more queues."
Plans were also afoot to provide more customised offerings to visitors to Global Village, including food," Bin Essa revealed.
"It's no longer about simply going up to a kiosk and grabbing something to eat, the food needs to be integrated with our rides, with the experience," he explained.
"For example, if a ride is based on competition and you win, perhaps you can celebrate with a special meal. If you lose, you are allowed to have another particular commiseration food.
"This is where the industry is moving, towards greater interaction in a coherent way."