Global Village boosts its culinary offering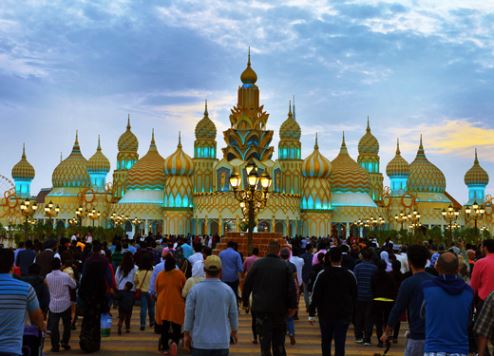 Global Village, Dubai's leading multicultural festival park, will introduce a range of exciting new flavours and authentic tastes to guests during its forthcoming 21st season, which opens on November 1.
Cuisine and concepts from South Africa, Turkey and China will be new additions to the attraction, which features 25 restaurants, as well as casual dining and food kiosks.
They include Galito's, the South African chain serving flame grilled chicken that now boasts more than 90 outlets worldwide.
The new Galito's outlet at Global Village will also offer its own unique marinade sauce.
Recently voted the 'Best Turkish Restaurant' in Dubai, the Istanbul Flower will bring its traditional Iskandari kebabs and other authentic dishes to Global Village this year.
Known for its succulent Turkish koftes (flattened meat balls), manti (Turkish dumplings) and doner kebabs, Istanbul Flower will also be offering its famous pilav (rice filled with herbs and spices) and mucver (zucchini dish).
One of the most popular culinary attractions at Global Village is its street dining offer and this season Wok in a Box is the latest addition to the parks' growing array of popular street food sensations from around the world. 
For guests who love the taste of the east, the new outlet will provide a fabulous mix of Asian dishes ranging from Chinese dim sums (dumplings) and spring rolls, to delicious stir-fried dishes and fried-rice options. Wok in a Box also offers Bento boxes and Thai curries.