Global Village announces October line-up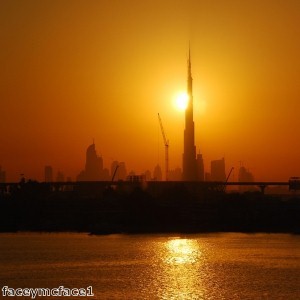 Dubai's Global Village has released details for its line-up of features and events in October.
With a focus on the Eid in Dubai festival (October 10th - 19th), the village will feature shows and entertainers from across the globe.
One of the most unique announcements is the pyrotechnic group Lords of Lighting. This act involves two performers in metal suits directing four million volts of lightning during the show. They will perform three times each day until October 25th.
Other acts include Ernest the Magnifico - a comic daredevil from Australia. He will perform a stunt show three times a day until October 19th. The quick change act of Stoil and Ekaterina will present a show until November 1st.
The park also announced some more unique events later in the month. Most noteworthy is the inclusion of the Glory of Taiwan drum group. This act will perform traditional Taiwanese drumming and will only be present at Global Village on October 22nd and 23rd.
The venue opened for the season on October 5th and previously announced special opening hours during Eid in Dubai. Between October 10th and 19th it will not close until 02:00 local time, opening until 03:00 local time on October 14th and 15th.
It also boasts some new features, including the introduction of Fantasy Island - which features 36 rides and skill games.
The Global Village is a popular tourism destination in the city and aims to reflect the international nature and culture present in Dubai. This year saw it open with improved dining facilities - a newly designed food court features 25 restaurants featuring cuisine from around the world, including a smaller Thai-themed food area.
Other acts announced for October include a variety of folklore performances which will display traditional acts in the Pavilion cultural shows. The Level Up show will be aimed at younger audiences with a video game theme.