Global Trade Development Week comes to Dubai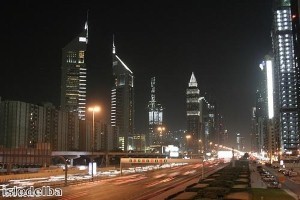 October will see business and government leaders from across the world stay in Dubai as the emirate hosts Global Trade Development Week 2014 - a renowned international event.
Taking place from October 27th to 29th, the summit will attract more than 600 high-level global delegates from more than 70 countries and backgrounds as diverse as real estate, finance and global customs.
Global Trade Development Week is the largest international trade event in the world and the fact it is being hosted in Dubai is further evidence of the emirate's position as a leading business destination.
This week has seen Dubai Customs announce it is to partner with the people behind the event to host an additional summit that will focus on global customs and trade facilitation.
Commenting on this, Sultan bin Saeed Al Mansouri - the UAE's minister for economy - stated: 'The UAE looks forward to hosting a full programme of events that tackle today's most challenging trade and development issues.'
He added the nation is 'honoured' by the fact that so many experts are set to visit it during the course of the event.
H.E. Ahmed Mahboob Musabih, director of Dubai Customs, stated: 'An impressive list of leaders from government, customs administrations and the private sector are joining us in Dubai for this essential event.'
He said international cooperation is vital when it comes to successful trade and claimed Global Trade Development Week is of particular importance as it will give participants the chance to improve relationships between nations and reduce any potential barriers to commerce.
'Through this mega event, Dubai Customs seeks to actively contribute to worldwide efforts aimed at supporting legitimate trade,' the expert added.
Global Trade Development Week will be taking place in Emirates Towers, one of the world's premier business hotels.
A number of prominent business figures from international corporations will be speaking at the event, including the likes of Nestle, IBM and Huawei. There will also be delegates from international organisations such as the European Commission and the United Nation's Office for Project Services.