Global congresses head to DWTC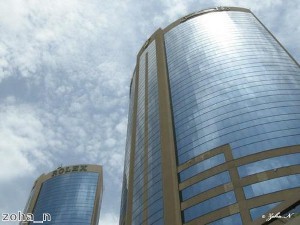 Dubai World Trade Centre (DWTC) will host 11 international congresses next year.
These will cover a variety of industries and topics, including transportation, technology and legal matters, while also drawing in over 12,000 delegates from across the world, WAM reports.
In doing so, DWTC expects to provide AED 117 million (£19.4 million) towards Dubai's economy. Of course, this does not necessarily include the benefits to the emirate's tourism and hospitality sector.
DWTC's senior vice president for venues Ahmed Alkhaja said: 'Critically, we are seeing some major wins across tactical industry segments, which further reinforces Dubai's knowledge economy proposition, and creates a rich sharing platform for ideas and discussion that will positively impact decisive regional market sectors.'
He added 'Dubai's position as a premier international business tourism destination has grown steadily over recent years' due to this increased focus on global conferences and exhibitions.
The centre will host at least three medical events next year, with the Scars and Wounds Middle East, Excellence in Paediatrics and Asia Pacific Dental Congress already lined up, attracting over 5,000 specialists.
Likewise, two law conferences have already been planned. The 19th Conference of the International Association of Prosecutors and the Annual Conference of the International Association of Law and Forensic Sciences will both use DWTC as a hosting venue.
The facility has identified such occasions as crucial factors in drawing in Meetings, Incentives, Conferencing and Exhibition (MICE) tourism.
Dubai has factored in MICE tourism as part of its Vision 2020 plan, a push to have 20 million people visiting each year by 2020. By this period, somewhere between 1.3 million and 1.9 million MICE tourists are expected in the city. In comparison, 900,000 entered Dubai in 2012.
Of course, for all this to happen the city needs a well-known destination to host the events and, at this year's World Travel Awards, DWTC was crowned the World's Leading Meetings and Conference Centre. In the last seven years, it has won the title three times, marking it as one of the dominating facilities for international shows.