Global Art Forum 2014 set for Dubai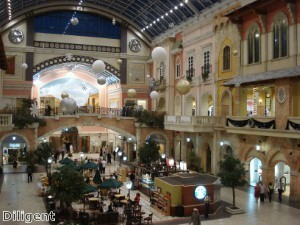 Art Dubai has announced details of the Global Art Forum 2014.
The event, which brings together art, architecture, film, literature, history and theatre, will take place in the emirate from March 19th to 21st and will act as a leading regional platform for cultural debate.
As part of the latest iteration, the forum will seek to come up with an imagined timeline of turning points in history, picking out days, years or decades that are of particular importance to the Middle East.
Shumon Basar, commissioner of the Global Art Forum, said: 'As our experience of time accelerates, so does the build-up of history. Amnesia is built into this process by default. This year's forum is an occasion to time-travel to some of history's blind spots.'
Global Art Forum co-director Omar Berrad described the event as unique within its own context thanks to its 'eclectic approach to art and knowledge'. He added he hopes to see world-class and thought-provoking conversation on the topics that are selected.
Co-director Ala Younis believes one of the main reasons for the popularity of the event is that it's one of the few annual meetings that has a distinct focus on the Middle East, while it can also boast a fantastic group of artists, intellectuals and regional experts.
Admission to the forum is free and all of the events will be simultaneously translated into both English and Arabic and livestreamed globally so as many people as possible have a chance to take part in the discussions.
The forum is organised by the Dubai Culture and Arts Authority in partnership with the Office of Strategic Cultural Relations at Qatar Museums Authority through its Years of Culture annual initiative.
As well as the three-day event being held in Dubai, a two-day version will also take place in Doha on March 15th and 16th and it seeks to expand its regional reach.