Gelato World Tour heading to Dubai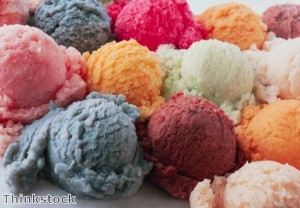 Dubai residents and travellers to the emirate will soon be able to sample a range of artisan iced treats.
This is because Dubai is set to be the next stop of the Gelato World Tour, with the festival being hosted between February 13th and 15th. Two leading specialists in gelato preparation - Carpigiani Gelato University and Sigep-Rimini Fiera - have come together to organise the event.
The luxury ice cream will be on offer in Burj Park in Mohammed Bin Rashid Boulevard, while lessons and workshops have also been organised for those looking to find out a bit more about how the process works.
In order to add a competitive edge, 16 renowned gelato artisans from the Middle East will battle it out to create the best flavour.
Mana Al Suwaidi, chairman and chief executive officer of Franchise Middle East, co-organisers of the Gelato World Tour Dubai edition, said he is looking forward to introducing the 'indulgent, yet still healthy delicacy' to the people of Dubai.
'We believe that there are excellent franchising opportunities that come with this premier product and hope to see many new Gelato related ventures taking flight in the near future,' he added.
Achille Sassoli, event manager of Carpigiani and Gelato World Tour, believes the iced treat is 'more than a typical dessert'. He added the way it is made means it is significantly lower in calories and sugar than other ice creams, while it is also high in proteins, calcium and vitamin B2.
Therefore, people do not need to worry about their health if they decide to treat themselves to some tasty Gelato.
The World tour is stopping off at eight cities in five continents. It has already been to Italy, Spain and Australia, visiting the cities of Rome, Valencia and Melbourne respectively. Some 340,000 people have taken part in the first three events.