GCC to invest $121.3bn in infrastructure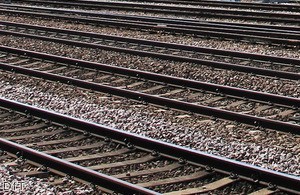 The GCC has announced it has committed $121.3 billion (£75.2 billion) to schemes focused on improving land transportation infrastructure, such as road, bridge and railway projects.
Dubai, Saudi Arabia, Qatar, Kuwait, Oman and Bahrain will benefit from this cash injection.
With an expanding population, an economy that is moving from strength to strength and two of the world's largest events - the World Cup 2022 and the World Expo 2020 - heading to the GCC, there is a need to improve the capacity and efficiency of the region's transportation network.
The Road and Transport Authority (RTA) in the UAE recently unveiled 35 projects that are to be rolled out by 2020, including the extension of Dubai's Metro service, and the refurbishment of roads and junctions surrounding the Expo site. In the same period, 39 additional train routes will be created to improve passenger services.
To discuss the investment, the 2014 Gulf Traffic Exhibition & Conference will take place at the Dubai International Exhibition Centre between December 8th and 10th, providing a platform to discuss multimodality within cities, such as interconnectivity, mass transit systems integrating with traditional highways, advanced technologies and ways to keep the roads safe.
Richard Pavitt, exhibition director at Gulf Traffic, commented: 'With the Dubai Metro recently celebrating five years in operation, numerous bus routes in action all over the country, a new tram service almost complete, innovative water taxi services, more metro lines planned and the pan-GCC Railway, public transportation has taken huge steps forward and this looks set to continue.
"Expo 2020 in Dubai, the FIFA 2022 World Cup in Qatar and the organic growth in the Middle East has meant a continued reliance on cheap mass-transit systems.'
The exhibition will bring together leaders in the road, rail, public transport and parking industries from across the globe, showcasing new trends and technologies, while simultaneously offering insights and innovative solutions.
Both the $121.3 billion in funding and the exhibition demonstrates how keen the GCC is to make positive impressions on those travelling to the region for the massive events the region is set to host, such as the World Expo 2020, which is expected to attract 25 million visitors in its six month run.