GCAA approves Dubai World Central passenger terminal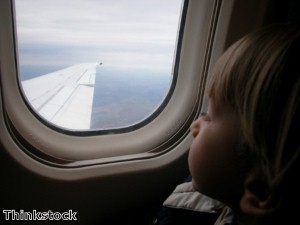 Dubai World Central Airport has been given the green light to launch passenger services for the first time next month.
The General Civil Aviation Authority (GCAA) - which regulates airfields in the UAE - has approved the facility's new terminal, allowing the aviation hub to start welcoming travellers from October 27th as planned.
Otherwise known as Al Maktoum International, the airport will initially accommodate seven million passengers a year, taking some of the burden away from Dubai International Airport.
The latter has expanded at an incredible rate in the past few years, with 66 million people expected to pass through the complex in 2013.
Dubai is an increasingly appealing holiday destination and the demand for flights is predicted to soar in the near future - hence the need for extra airport capacity.
Jamal Zaal, vice president of airside operations at Dubai Airports, was understandably very pleased to receive the necessary certification from the GCAA.
'This is a welcome and critical step forward in the process of preparing Dubai World Central for full passenger operations,' he commented.
'We will continue to press ahead with trials that test every system, process and piece of equipment at the new terminal, be it signage, gates or boarding procedures to make sure the new facility is ready to accept passengers on October 27th.'
Dubai World Central will continue to be an important air freight hub in the Middle East and traffic is expected to rise steadily.
Earlier this year, Dubai Airports confirmed that cargo volumes increased by 7.8 per cent in the first quarter of 2013 when compared with the corresponding period in 2012.
This upturn in activity appeared to buck wider international trends, as the global demand for air freight shipments has been subdued, particularly in Europe and North America - two traditionally busy markets.
Clearly, the future is bright for the UAE's aviation sector and it will be interesting to see if Dubai can establish itself as the world's busiest passenger hub in the coming years.