Game 13 comes to DWTC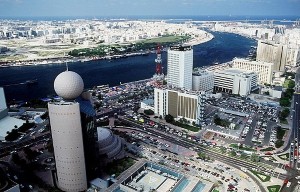 Gaming fans in Dubai have plenty of excitement ahead of them as the Gaming Alliance Middle East 2013 (Game 13) comes to Dubai tomorrow (September 26th).
Held at the Dubai World Trade Centre (DWTC), the three-day event will host a variety of events as leading figures from the gaming industry head to the city to showcase upcoming products. Last year's event saw 23,000 people attend.
Chief executive officer of Cygnus Communications and show organiser Nitin Mathew told Gulf News: 'The sixth edition of the event will be bigger and better than last year due to the growing youth population in the region.'
As one of the region's annual events that is drawing in crowds, it may be of interest to potential hotel investors. As Dubai becomes increasingly well known for its strong business in a variety of sectors - including gaming - it grows as a hot spot for visiting industry figureheads.
Game 13 also marks the first appearance of the Xbox One in the country - the very latest in next generation consoles. The PlayStation 4 from Sony will also be present.
Additionally, the Ouya console is making an appearance, letting gamers and industry members sample and experience a lot of devices. The Ouya will receive its Dubai launch during Game 13.
Other companies making an appearance include Sony PlayStation, Electronic Arts, Capcom, Activision, Konami, Ubisoft, Sega, Take 2 Interactive and Warner Bros - many of these businesses will be bringing games for the public to experience before they are released. Mr Mathew said around 15 to 20 new gaming titles will be available during the show, which is expected to attract somewhere between 30,000 and 50,000 people.
The event also marks another growing aspect of Dubai's entertainment sector, which will be further boosted by Dubai Music Week. The event will provide six days of music acts, panels and discussions and is also taking place at the DWTC.