Future is bright for Dubai real estate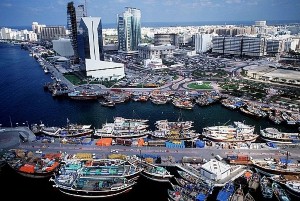 Dubai's property market has performed incredibly well in 2013 and a new report has suggested investors could be in for an even better 2014.
According to Fitch - the global ratings agency - the city's real estate sector should have a strong start to the new year.
It stated that residential property prices in the most desirable parts of town have risen in the past 12 months, although the demand for secondary locations has been somewhat subdued.
In fact, the company indicated that the value of apartments and villas in more exclusive areas have increased by as much as 30 per cent since last year.
The organisation also suggested retail and hospitality rentals are likely to hold up in 2014. Both sectors have performed well in recent years and international firms continue to invest huge sums of money into new shops and hotels in prime locations.
Fitch added that tourism figures are healthy at the moment and a number of new developments are in the pipeline. Although the number of hotels in Dubai is expected to rise in the near future, occupancy levels and average room rates are predicted to keep climbing, as the demand for holidays in this part of the world will soar.
Unsurprisingly, the Fitch report also underlined the importance of the 2020 World Expo.
Dubai is in the running to stage the international event and a final decision on the host city will be made later this year. Landing the World Expo would be a huge boost to Dubai's economy and could pave the way for even more ambitious building projects in the coming years.
The Fitch study was published shortly after Knight Frank's Global House Price Index showed Dubai had the fastest growing property market on the planet in the 12 months to the end of the second quarter of 2013. It indicated that average house prices went up by 21.7 per cent over the course of the year.