Fortnum and Mason opening Dubai store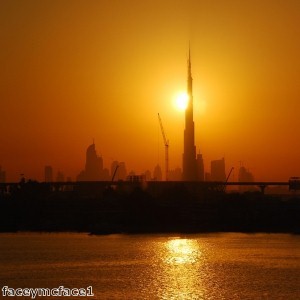 Fortnum and Mason are venturing outside of the UK with a retail store planned to open in Dubai at the end of February.
It will operate a three-storey location close to Burj Khalifa. The luxury grocer will offer its usual array of tearooms and high-end retail goods.
The store's decision to expand into Dubai is a strong sign of both the wealth available in the city and the active retail scene. As a business that operates in lucrative markets such as London, the firm's investment in such a well situated and large facility suggests a lot of confidence in the emirate.
Currently, it has a six-floor facility in Piccadilly, a recently opened business at St Pancras and a facility within Heathrow's Terminal Five. The firm's choice of Dubai over other locations in the UK demonstrates its large international appeal.
Speaking to City AM, the company's chief executive Ewan Venters said: 'We feel the mix of Fortnum's traditions and the vibrancy of Dubai will be a powerful combination.'
Its presence also suggests much about the nature of sheikhdom, as its products arguably appeal to European tourists and visitors that can afford to shop there, as well as the wealthier residents.
There has also been plenty of retail development in the city's recent history, with expansion occurring at various important business and tourism locations, rather than just the shopping centres found in the downtown area.
According to Gulf News, many stores now occupy ground floor premises within Dubai's various high rise towers, giving them a foothold close to various hotels and corporate spaces. It states the most valued shop premises are within Dubai International Finance Centre and Dubai Marina.
The latter is home to a number of hotels and water-side activities, making it popular among a number of different groups. As such, there is plenty of revenue to be made in the area and investors may want to follow from the shopping sector's example and benefit from the similarly growing hospitality industry, such as the upcoming Dubai Marina hotel itself.