Former NYC mayor believes Dubai 'could be a financial centre for 21st century'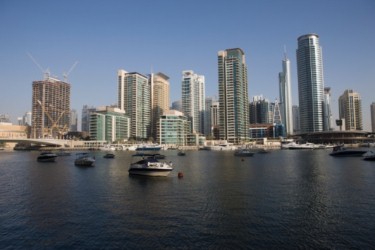 On Tuesday (March 17th), Michael Bloomberg, the former mayor of New York City, told the audience at the World Conference on Tobacco or Health that he believes Dubai is poised to become one of the 21st century's most prestigious financial centres.
He made similar comments regarding the city that he used to oversee, explaining that it is similar to the emirate in many ways. Just like Dubai, New York City is home to people from hundreds of different countries and has a large population of people that were born elsewhere.
New York's fortunes have often fluctuated with those of Wall Street, which forced president Barack Obama to take measures to diversify the economy. One of these strategies involved attracting students to its universities and learning centres, bringing in billions of dollars.
Similarly, Dubai's economy has been diversified over the last few years, with the government moving away from oil and focusing on its tourism market, which has grown leaps and bounds due to the emirate's commitment to attracting  20 million visitors a year by 2020.
"To have a great city, you need to be family-friendly. We are not going to move business people if they can't bring their families. You also have to be English speaking to help the financial market. They need to have the infrastructure," he said.
He believes that the leaders of the emirate recognised its strengths and have played upon them, positioning Dubai as a world-class centre for tourism and business - with many people now travelling to the region to attend conferences, exhibitions and meetings.
The emirate is in a great geographical position, offers travellers connections to the rest of the GCC region and the west, particularly because of the investment it has made in its aviation sector.
Dubai International Airport usurped Heathrow as the world's busiest global hub in January, while Al Maktoum International's is being expanded to allow it to handle 160 million passengers every year.