Foreign money continues to pour into Dubai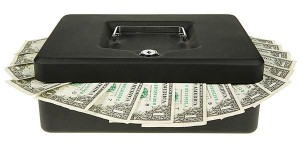 Dubai's thriving property market continues to benefit from an influx of foreign investment.
The city's real estate sector has recovered from the global economic downturn and buildings - particularly in more exclusive parts of town - are currently selling at a premium.
Despite the significant upturn in purchasing activity in the past 12 months or so, mortgage lenders appear to be struggling, which suggests many deals involve cash transactions.
Speaking to the National, CBRE's head of research for the UAE Matthew Green said as many as 80 per cent of buildings are now being paid for up front.
'That's the kind of market this has turned into recently. [There is] a lot of cash about … whether it be from Iran, Russia, India or Pakistan,' he was quoted as saying.
Data released by the Central Bank also showed that home loan books have fallen to their lowest point for two years - a further indication that Dubai's property market is dominated by cash buyers.
Earlier this year, general manager of mortgage adviser Independent Finance Sam Wani said the amount of cash transactions being completed in Dubai was 'extraordinary' when compared with the rest of the world.
'It's not normal. Global cash transactions are in the realms of 20 and 30 [per cent] at the most,' he commented.
Mr Wani shared his thoughts shortly after an investigation by Arabian Business found that $30 billion (£19.8 billion) of hard currency was used to complete property deals throughout 2012.
The government has proposed new legislation that puts a cap on mortgages - a decision that has angered many people.
However, those who support the reforms point to the fact that a mere 20 to 30 per cent of sales are now completed by mortgage holders, so the changes will not have too drastic an impact on the real estate market in the grand scheme of things.
It is encouraging to see so many foreign investors snapping up new assets in Dubai and with myriad of new developments in the pipeline, this is likely to become a long-term trend.