Forbes: Dubai one of world's most influential cities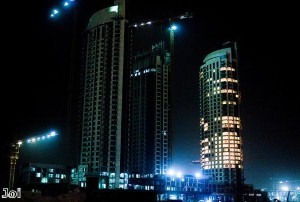 Dubai's growing reputation as a global hub for business and investments has been given a boost as Forbes has named the emirate as one of the world's most influential cities.
Out of a list of the 58 cities, Dubai was named the seventh most prominent - its position was strengthened greatly because of its airport. Dubai World Central is ranked first in the world for its air connectivity, which means it has non-stop flights departing every week and arriving in 93 per cent of global cities outside of the Middle East.
The emirates staved off competition from other big metropolitan areas, outranking the likes of Beijing, Los Angeles, Sydney, San Francisco Bay Area and Toronto. London secured the top spot on this year's list, but over the coming years Dubai will be hot on its heels given how it has risen in other rankings.
Earlier this year, the emirates was named fifth most popular destination in the word in the latest MasterCard Global Destination Cities Index, which marks the fifth consecutive year that Dubai has appeared in the top ten. In 2011, the city ranked ninth, meaning it has been able to jump up by four positions in just three years.
According to Forbes, Dubai has become the ideal headquarters for organisations looking to operate in the Middle East because of its business-friendly climate and physical proximity to some of the world's major markets.
"As a crossroads of humanity, Dubai is unparalleled among global cities for its diversity: 86 per cent of its residents are foreign born," the magazine added.
In order to conduct the survey, Forbes contributor Joel Kotkin, urban geographer Ali Modarres, former Accenture analyst Aaron Renn and demographer Wendell Cox ranked 58 cities based on foreign direct investment, concentration of corporate headquarters, number of business niches the cities dominate, air connectivity, strength of producer services, racial diversity, financial services, technology and media power.
Dubai also ranked 25th in the 2013 Global Financial Centres Index from Z/Yen Group - a league table that assesses the competitiveness of major global financial centres.