Foodie Heaven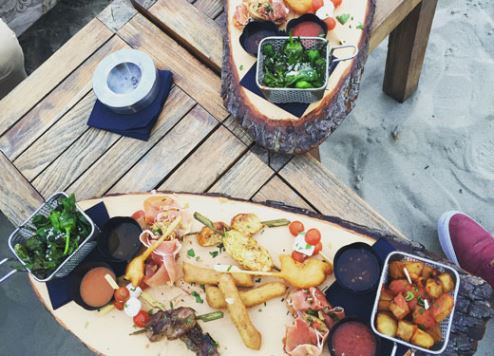 The 2018 instalment of the Dubai Food Festival is set to be biggest yet, with a range of activities and promotions planned across the city from 22 February to 10 March
The 2018 edition of the Dubai Food Festival (DFF) is set to be one of the largest events of its kind to date, with a huge range of activities and promotions planned during the two-week event, which kicks off on 22 February.
Organised by the Dubai Festivals and Retail Establishment (DFRE), an agency of the Department of Tourism and Commerce Marketing (Dubai Tourism), the 5th edition of DFF will bring together the best of Dubai's gastronomy offering and will shine a spotlight on the vast range of cuisine available across the city, from elite dining experiences to eateries found off the beaten track.
Presenting the latest food trends and concepts, where award-winning fine dining can be enjoyed for an exceptional price, DFF offers a feast of food-related events and is sure to whet the appetite of foodies across the country as well as visitors to the city.
Popular initiatives returning to this year's event include Dubai Restaurant Week, Beach Canteen, Hidden Gems and Taste of Dubai.
Dubai Restaurant Week will enable diners to enjoy exclusive set three-course menus at some of the city's leading restaurants for just AED199 per person. In 2017, 15 restaurants took part in the promotion, including some of the city's finest establishments such as Pierchic, Gary Rhodes' Rhodes W1, Jason Atherton's Marina Social, and Gordon Ramsay's Bread Street Kitchen & Bar.
The popular Beach Canteen will return to Sunset Beach for another exciting edition. The venue, which has been a major highlight of DFF since its inaugural appearance in 2014, will feature food trucks and pop-up restaurants from around Dubai serving up selections of their most delectable dishes. The venue will also feature market stalls, live music, fitness classes, and kids' activities. Past years have also seen demonstrations and appearances from celebrity chefs. 
Beach Canteen will also play host to the world-famous Dubai International Kite Festival on 9-10 March. Now in its fourth edition, the free-to-attend event will see the skies over Jumeirah filled with colour, as people flock to Dubai from all over the world to fly their kites.
Hidden Gems will once again turn the spotlight on some of Dubai's lesser-known restaurants, cafes and eateries. From traditional Emirati restaurants to curry houses located in the heart of Bur Dubai, the promotion calls on savvy diners to vote for their favourite restaurants across the city. Voters are also in with the chance to win some great prizes.
Another highlight will be the inaugural Dubai Street Food Awards, which are scheduled to take place on 10 March. The free-to-attend event, which will take place at Sunset Beach, will honour some of the city's best home-grown food trucks and street food vendors. The family-friendly event will feature cuisines from all over the world. With a jury consisting of bloggers and entrepreneurs, award categories range from Best Dessert to Best Street Food Concept. 
Meanwhile, the region's biggest cookery channel Fatafeat TV will once again host its popular two-day Fatafeat Kitchen pop-up event at Dubai Festival City Mall from 2-3 March. The promotion will feature cooking classes, workshops, and demonstrations overseen by a stellar line-up of celebrity chefs from across the region. Visitors can also expect to take part in a range of competitions and cooking activities.