Food for thought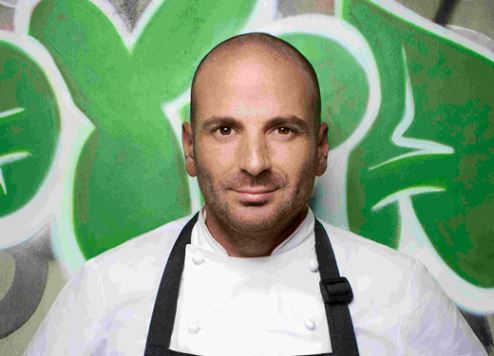 The third edition of the Dubai Food Festival, which kicks off this week, is set to cement the Dubai's status as one of the world's leading gastronomic destinations
The Dubai Food Festival returns this Thursday (February 25), showcasing the emirate's gastronomic offerings to tens of thousands of Dubai residents and visitors.
The 2016 festival promises a 17-day action-packed programme of events, celebrity chef appearances, activities and promotions.
Hosted under the new theme, 'A Taste Celebration', the festival, now in its third year, will promote the diversity, creativity and multicultural nature of Dubai's world-class culinary offering.
"The Dubai Food Festival is a unique celebration of the essence of food and its universal ability to connect people, bringing families, friends and communities together," says Laila Mohammed Suhail, CEO of Dubai Festivals and Retail Establishment (DFRE), an agency of the Department of Tourism and Commerce Marketing (DTCM) and the event's organiser.
New additions for the 2016 installment include the first ever Dubai Restaurant Week, while the popular Beach Canteen concept has been revamped and will become the festival's new hub.
Earlier this month DFRE revealed the event's exciting celebrity chef line up.
Some of the world's leading culinary masters, representing Arabian, Greek, French and Australian cuisines, have confirmed their attendance at what is the Middle East's only truly citywide food festival.
They include Australian legends and stars of the critically acclaimed Australian MasterChef series, George Calombaris and Gary Mehigan. Also joining them is the French-born star of 'My Kitchen Rules', Manu Feildel; television favourite and restaurateur Matt Moran; and the hugely popular restaurateur and author, Shannon Bennett. Adding to this star-studded international line-up is the 'Queen of the Arabian Kitchen', Chef Manal Al Alem, a highly celebrated figure on the Middle Eastern cooking scene.
"We are extremely happy to welcome this calibre of celebrity chefs," says Suhail. "The fact these world-class masters have chosen Dubai Food Festival to showcase their culinary mastery is clear proof that Dubai is steadily becoming a beacon for foodies and experts from across the globe."
Festival visitors will have multiple opportunities to witness these stars in action at events including the highly-popular and exclusive Dining with the Stars series; at the family-friendly Beach Canteen on Kite Beach; or at the interactive chef MasterClasses, which take place at distinguished cookery school, Scafa, located in Jumeirah Lakes Towers.
Dubai's gastronomy scene has continued to go from strength to strength offering a wide range of dining experiences, from dazzling gourmet and avant-garde restaurant concepts to local haunts and hidden gems. Dubai Food Festival's celebrity chefs say they are looking forward to checking out what concepts they can take back home with them to weave into their own restaurant offerings.
"I find traveling, experiencing other cultures: new tastes, new techniques, incredibly inspiring. Dubai has always proven exciting. I like searching Dubai for unique cooking techniques I can bring back to our kitchens. I am looking forward to being involved in the Dubai Food Festival and exploring what unique produce and cooking techniques Dubai has to offer," says Shannon Bennett, whose restaurant Vue de monde was awarded Restaurant of the Year in Australia's The Age Good Food Guide, 2013 and 2014.
New foodie features
Launching on the first day of the Festival and running for 10 days, the inaugural Dubai Restaurant Week (February 25 to March 5) will see 30 of the city's best fine-dining restaurants offer a three-course set menu at the exceptional price of AED189 (US$51) per person.
Offering an eclectic mix of cuisines and flavours, Restaurant Week participants include: Alta Badia, Ashiana by Vineet, Atelier M, Boca, Bread Street Kitchen, Café Belge, Fogueira, Fume, Garden, Hoi An, Junoon, JW's Steakhouse, Kiku, Mint Leaf of London, Okku, Pai Thai, Positano, Qbara, Rang Mahal, Rivington Grill, Sea Fu, Seven Sands, Social By Heinz Beck, The Croft, The Hide, The Ivy, Thiptara, Vivaldi by Alfredo Russo, Yuan and Zheng He's.
"Our aim is to establish this on a global scale as one of the world's best Restaurant Weeks and further cement Dubai's status as the gastronomic capital of the region," says Suhail.
For a more casual culinary experience, the revamped Beach Canteen will be the festival's free to attend go-to hub and will offer 15 delicious home-grown restaurant concepts, as well as celebrity chef appearances, unique beach dining experiences, as well as local bands, DJs, children's activities, beach sports and an official festival information kiosk.
Another addition to the event line-up is the new 'Hidden Gems' concept, which calls on local residents and regular visitors to Dubai to help unearth the city's 'undiscovered' restaurant scene.
Entrants will have the chance to win a three-night trip to Dubai for two people, including flights and hotel accommodation, a high-end restaurant dining experience and a 'Hidden Gems' tour.