flydubai teams up with Booking.com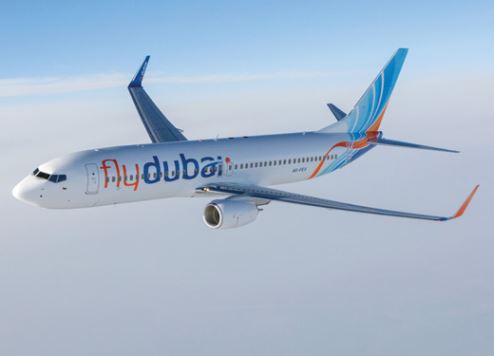 Dubai-based low-cost carrier flydubai has teamed up with Booking.com to offer a wide range of hotels and other accommodation options on its website flydubai.com.
Hotels.flydubai.com is powered by Booking.com and is designed to help passengers find the perfect stay that suits their preference and budget from more than 954,000 accommodation options worldwide.
Passengers are able to browse other guests' reviews and book flexibly with a range of payment options.
"With this website, we are able to offer our passengers even more options when travelling with flydubai, making it easier for them to organise their holidays or business trips," said Ramesh Venkat, CIO at flydubai.
"With Booking.com, we will offer one of the largest accommodation databases in the world and we are pleased to be able to extend these numerous opportunities to our customers."
Bryan Batista, head of global partnerships at Booking.com, added: "Our aim at Booking.com is to connect travellers from all over the world with their ideal stay in the most seamless and enjoyable way possible.
"Partnering with flydubai is a great opportunity for us to engage with even more customers flying in and out of Dubai."
flydubai.com offers a personalised online experience by receiving customised content based on a customer's location and previous interaction with the site.
The website's layout automatically adjusts depending on the device being used and is ideal for mobile devices and tablets.
In addition, destination guides and travel tips provide inspiration for planning the perfect trip, holiday or last-minute getaway to one of flydubai's hidden gems such as Salalah, Sarajevo or Sofia.
The airline's website is available in Arabic, English and Russian.
flydubai operates out of Dubai International's Terminal 2 and recently started operations from Al Maktoum International – Dubai World Central (DWC).
The airline flies to more than 85 destinations in 43 countries, with 19 new routes launched in 2015 alone.