flydubai passenger growth soars 14.4% to 10.4 million in 2016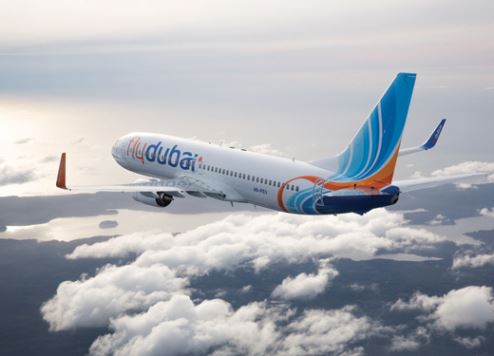 The number of passengers flying with flydubai soared 14.14 percent to 10.4 million in 2016, the airline's full-year figures ending December 31, 2016 reveal.
The Dubai-based low-cost carrier also reported a profit of 8.6 million, while total revenue increased 2.4 percent year on year to $1.37 billion. 
In 2016, flydubai carried 28 percent of all traffic between Dubai and the GCC and Middle East.
"These results see flydubai report its fifth consecutive full-year of profitability," said His Highness Sheikh Ahmed bin Saeed Al Maktoum, chairman of flydubai.
"In 2012, our third year of operation, we carried 5.1 million passengers. This year, we have carried 10.4 million passengers, demonstrating that flydubai continues to help change the way both business and leisure passengers travel around the region. 
"An established tourism destination and global centre for business, together with the UAE's geographic location, has supported the need for increased connectivity."
flydubai's CEO, Ghaith Al Ghaith, added: "Over the last two years we have seen passenger traffic grow cumulatively by 52 percent in terms of RPKM. The continuation of mainly lower fuel prices and ongoing cost management efforts are reflected in the 16 percent improvement in terms of ASKM over the last two years."
Eight next-generation Boeing 737-800 aircraft joined the flydubai fleet in 2016 in support of network expansion. The average age of the fleet was three years and 8.5 months.
This year, flydubai will be the first airline in the Middle East to receive the new model Boeing 737 MAX 8. The first of these aircraft will enter service in the second half of the year. 
The new aircraft will bring "further fuel and operating efficiency" to the airline's young and modern fleet, Al Ghaith said.