flydubai expands East Africa presence with Asmara launch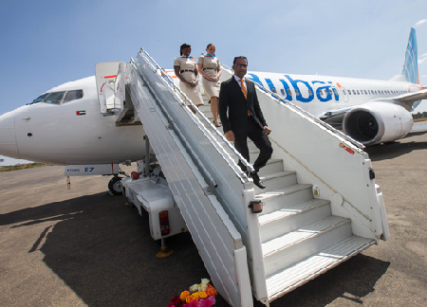 flydubai has expanded its presence in East Africa to 13 destinations with the launch of services to Asmara, the capital city of Eritrea.
"The addition of Asmara to our network reflects our commitment to enhancing air connectivity to Dubai, which includes 67 points that did not previously have direct air links to Dubai or were underserved," said flydubai chief executive officer Ghaith Al Ghaith. "The Eritrean capital becomes our 13th destination in East Africa."
Asmara is the 18th destination the low-cost carrier has launched this year. 
The carrier serves the city four times weekly with flight FZ665/666 operating on Monday, Thursday, Friday and Sunday.
Africa is a continent firmly on flydubai's radar with the airline recently introducing services to Burundi, Rwanda, Somaliland, Tanzania and Uganda.
"With the addition of four flights a week to Asmara, we are providing passengers from East Africa with a direct link to Dubai," said flydubai senior vice president commercial for the GCC, Subcontinent and Africa, Sudhir Sreedharan, who led the flydubai delegation on the inaugural Dubai-Asmara flight.
"When passengers choose flydubai they will enjoy our convenient, reliable and affordable travel services, our onboard experience and our dedicated Business Class."
Economy return fares between Asmara and Dubai start from US$450, which includes 20kgs checked-in luggage allowance. Business Class return fares start at $2,000 and 40kgs checked-in luggage allowance.