Five reasons why Dubai is popular with tourists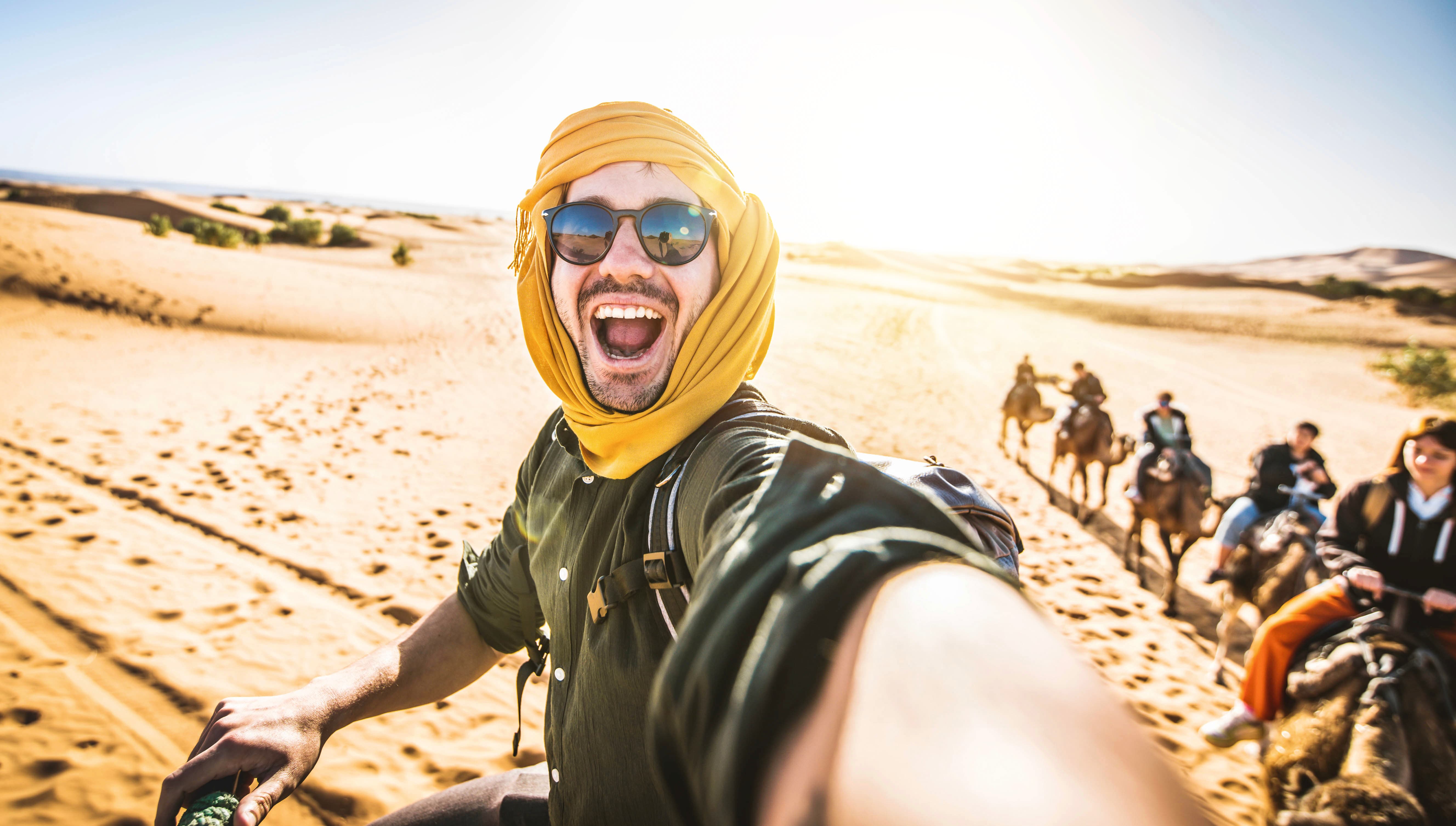 Dubai's popularity has never been greater, as evidenced by the 14.36 million overnight visitors the emirate welcomed in 2022. The result made Dubai the world's most popular destination in terms of international visitor arrivals and second most-popular destination overall in 2022, according to Euromonitor's Top 100 City Destinations Index.
The emirate was also named the World's Number 1 tourism destination in the 2022 and 2023 TripAdvisor Travellers' Choice Awards, making it just the second destination in history to receive the accolade twice.
As a place famous for superlatives, such as the world's biggest skyscraper and largest mall, it's unsurprising that people continue to flock to its shores. But why is Dubai so popular? Read on to find out.
Accommodation options to suit all tastes and budgets
While Dubai is home to some of the world's grandest and most luxurious hotels, offering guests five-star experiences during their stay, the city has diversified its offering in recent years to target new visitor demographics, such as families, business and solo travellers.
Today, the city boasts one of the world's most dynamic hotel and hospitality markets, and in terms of accommodation, there really is something for everyone.
The First Group's award-winning hotel portfolio encapsulates this ethos. From the lifestyle focused The First Collection, to Wyndham Dubai Marina and TRYP by Wyndham Dubai – the world's largest TRYP-branded hotel – the operator boasts something for all tastes and budgets.
Guests staying at The First Collection's hotels in the buzzing districts of Jumeirah Village and Business Bay even receive complimentary access to the recently opened, ultra-exclusive beach club, Soluna Beach, located on the world-famous Palm Jumeirah, giving them the best of both worlds.
Cosmopolitan lifestyle mixed with local culture
Dubai offers visitors the perfect mix of an ultra-modern city ingrained with authentic Arabian culture and hospitality. There is a feeling of energy and high spirits no matter where you go in Dubai, whether that be to watch fantastic firework displays or visiting local markets.
Dubai has certainly boosted its reputation as the region's leading cultural hub in recent years, helped by the opening of major attractions such as the incredible Museum of the Future and the Mohammed Bin Rashid Library, which was built at a cost of more than AED1 billion (US$270 million). In fact, according to official data, the emirate's Heritage & Cultural Districts attracted 65% of all international visitors to the emirate in 2022, up from 59% in 2021. 
World-class shopping
As mentioned earlier, the Dubai Mall continues to enthral visitors from around the world and was officially the city's most popular tourism attraction in 2022, accounting for 99% of all foreign visitors to the emirate.
But there are countless other options for visitors to indulge in some retail therapy, from the recently opened Dubai Hills Mall to the iconic Mall of the Emirates with its world-famous indoor ski slope.
Not only can you find your favourite and popular brands in the city's retail outlets, but you can also experience its gold markets, which offer platinum, diamonds and occasionally silver at cheaper prices than you can find elsewhere worldwide.
For a truly authentic shopping experience, the emirate's colourful and lively souks offer tourists a real taste of traditional Dubai and allow them the opportunity to try their hand at bartering to buy presents for themselves or gifts for those back home.
There's Plenty to Do
Laze beside the city's world-famous beaches or take in its incredible and unique attractions. The choice is yours.
For those who prefer the latter, there are plenty of out-of-this-world options, from the world's tallest building, the Burj Khalifa, and the world's tallest ferris wheel, Ain Dubai, to the unique Dubai Frame, or the aforementioned Museum of the Future.
Where else in the world can you be skiing on real snow one minute and then riding sand dunes the next? It would be impossible to try everything Dubai has to offer in a single trip, which is why people return over and over again.
Visitors can marvel at the modern and beautiful Arabic architecture, discover the history and culture of the emirate, swim with dolphins, ride a camel in the desert, enjoy a day at the waterpark, embark on a hot air balloon adventure, plus much more.
Tourists are spoilt for choice when they visit Dubai and they might have a list of things they want to do, but it could take several trips to complete.