Five reasons to invest in Dubai's booming property market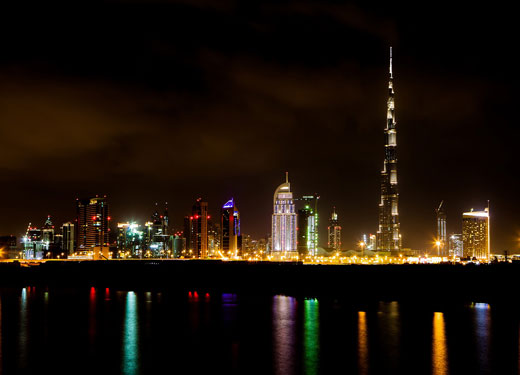 There has never been a better time to invest in Dubai's thriving real estate sector
Dubai's tourism sector is booming: Dubai welcomed more visitors than ever in 2017, and 2018 is shaping up as another record year for the emirate's tourism sector.
Last year's headline figure of 15.8 million overnight visitors (up 6.2% year on year) made headlines across the industry and was a major vote of confidence in Dubai's growing reputation as a global tourism destination.
Already in the first quarter of 2018, the industry celebrated another record period of growth, with overnight guests reaching 4.7 million, up two percent year on year.
Dubai's hotel sector is meeting the challenge of accommodating the growing number of visitors. The emirate's hotel room inventory stood at 108,807 in Q1, 2018, spread across 689 hotel and hotel apartment establishments, representing year-on-year increases of 4 and 1 per cent respectively.
Occupied room nights totalled 8.27 million versus 7.96 million a year earlier, while the average occupancy rate across all hotel and hotel apartment categories stood at 87 percent.
This final stat showcases the enormous demand for quality accommodation in Dubai and the potential returns available to savvy hotel investors.
Expo 2020 is coming: Expo 2020 represents a landmark moment for Dubai's growing international profile and its reputation as the Middle East's most important hub for commerce, trade and tourism.
From October 2020 to April 2021, Dubai will welcome 25 million visitors to Expo, while more than 180 countries are expected to be involved in the event.
Not only will the event mark Dubai's emergence as the region's first global city, it will also leave a lasting legacy for generations to come.
The 4.38-square-kilometre expo site itself will be transformed into a hub for innovation and will house high-tech companies, SMEs and entrepreneurs.
More than $100 billion is also being invested in new public infrastructure that will support the staging of the event, including an extension to the city's metro line, expansion of Dubai World Central Airport, new roads, bridges and other transport services.
These investments will benefit Dubai's population for decades to come and make the city an even more appealing destination for residents, visitors and investors.
Dubai is on track to become the world's smartest city: Not content with simply being the Middle East's highest profile destination, Dubai has set its sights on becoming the world's smartest city by 2021.
The Dubai government is investing in 100 initiatives designed to revolutionise the way residents and visitors live, work and play in the city, covering six key focus areas: transportation, society, lifestyle, economy, government, and environment.
From city-wide, free high-speed broadband access to smart transportation services, the scope of the strategy is immense and will further raise Dubai's global appeal.
UAE authorities just radically overhauled the country's residency visa system: Investors, entrepreneurs and highly-skilled workers now have the option of applying for 10-year residency visas, while foreigners can now own and operate businesses outright without needing to be based in the many freezones located across the emirates. (Previously, 100 percent foreign ownership was restricted to freezones located across the UAE).
The visa shake-up is expected to have a profound effect on demand for real estate in Dubai, says Hussain Alladin, head of IR and research, Global Capital Partners.
"This is likely to be a game changer for the real estate sector," he explains. "This visa residency initiative was what sparked the 2002 freehold boom and now with this longer-term initiative, it is likely to give a further impetus to the sector as it is for the entire economy."
With prices expected to rise on the back of these changes, there's never been a better time to invest in Dubai's booming property market.
…Authorities have also reduced property transaction fees: The Dubai government recently revealed it would reduce fees relating to property transactions, including halving market fees on commercial entities from the current five percent to 2.5 percent. The Dubai Land Department has also confirmed it will waive four percent late payment fees on property registrations for a period of 60 days.
"The real estate sector is an important component of Dubai's economy and we are working to provide the best government services to both investors and developers," Sheikh Hamdan bin Mohammed bin Rashid Al Maktoum, Crown Prince of Dubai and chairman of Dubai Executive Council wrote in a tweet.
"We continue to take firm steps to establish Dubai as a preferred destination for visitors and businesses internationally, and our incentive policies are aimed at making Dubai the best place in the world to do business," he added.