Five great things to do in Dubai today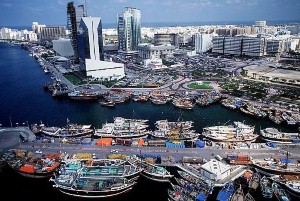 Dubai is one of the world's top tourist destinations of recent years, but that does not mean those visiting the emirate know everything it has to offer.
In fact, it can pay to take notice of independent travel guides, such as the one published recently by Time Out Dubai that offers five tips on great things to do in the city today (January 10th).
It started by advising people to head to the Dubai Shopping Festival, which is currently taking place in the emirate. Shoppers are likely to find hard-to-beat bargains everywhere they turn at the event, which is being held in local malls and boutiques.
One particularly attractive deal to look out for is 50 per cent off at Scotch & Soda, while Valleydez and Shoe Mart are offering up to 75 per cent off their products.
The next tip for visitors is to head to the Dubai International Financial Centre, where a special display of Lebanese sculpture is running. This features around 40 sculptures and works that were put together by the late Lebanese artist Alfred Basbous.
Anyone with a passion for dancing should consider a night at The Dek in Media City, where a number of sets of African-infused house music are due to be performed. The likes of Simon B, Dr Chetty, DJ Riza, Nthayi and Charl Chaka are all lined up to play at the event.
In a similar function at the XL, Albert Neve is due to be on the decks this evening. The Barcelona-born electronic music DJ will be performing at a special beach party being held at the popular venue.
And finally, anyone spending time in Dubai is advised to eat a hunter's feast at PAX, an Italian eatery in the emirate.
This is serving up a series of winter game dishes - including wild rabbit with carob honey sauce and venison tenderloin with red berry sauce - to mark this the current season.