First phase of Dubai Design District to be ready by 2015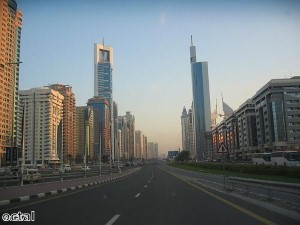 The first phase of the new Dubai Design District is set to be complete by January 2015, it has been confirmed.
Operated by Tecom Investments - part of Dubai Holding - the $1.1 billion (AED 4 billion) development will put the UAE at the forefront of the fashion world.
The district is being built adjacent to the Business Bay area and will cover everything to do with design, ranging from clothing to interiors and furniture.
Dubai's ruler HH Sheikh Mohammed bin Rashid Al Maktoum is fully behind the project and he will be hoping the scheme attracts more and more high-profile companies to the UAE.
Chief executive officer (CEO) at Tecom Investments Dr Amina Al Rustamani said: 'In the same way that we have supported IT companies in Dubai Internet City and media companies in Dubai Media City, we want to give design and luxury goods companies a platform for growth and an appropriate base for their operations in Dubai.'
The district will contain retail, hospitality, commercial and residential buildings and space will also be made for a convention centre.
Dubai already has a global reputation for being at the sharp end of the fashion world and the city is full of glamorous boutiques owned by some of the most revered designers on earth.
You only have to look at the plethora of record-breaking malls to see why Dubai is often compared to other renowned shopping hotspots like New York, Milan, Paris and London.
Dubai Holding's CEO Ahmed Bin Byat said companies are attracted to the emirate because of its impressive infrastructure, strong logistical network, growing tourism industry and thriving retail sector.
He also suggested that Dubai Design District would house famous international brands, as well as a wide selection of up-and-coming local businesses.
Lindsay Miller, the executive director of the new district, told the National the UAE's design sector is attracting more and more investment and it is currently a 'very healthy market'.